CONNECTING ARCHITECTURE
Experts in Custom Water Features and Planter boxes
Architecturally designed custom water features, planter boxes and seating solutions for commercial, residential and community environments.
H2O Designs has over 25 years' experience as an innovative designer and manufacturer of architectural products for commercial and residential spaces. Designed and Handmade in Melbourne, our products are made from locally sourced materials with a strong commitment to artisanal craft and quality workmanship. We love to work collaboratively with our clients throughout the entire process from idea to creation. H2O Designs aims to connect your ideas and designs with our architectural products, connecting people with the environment around them.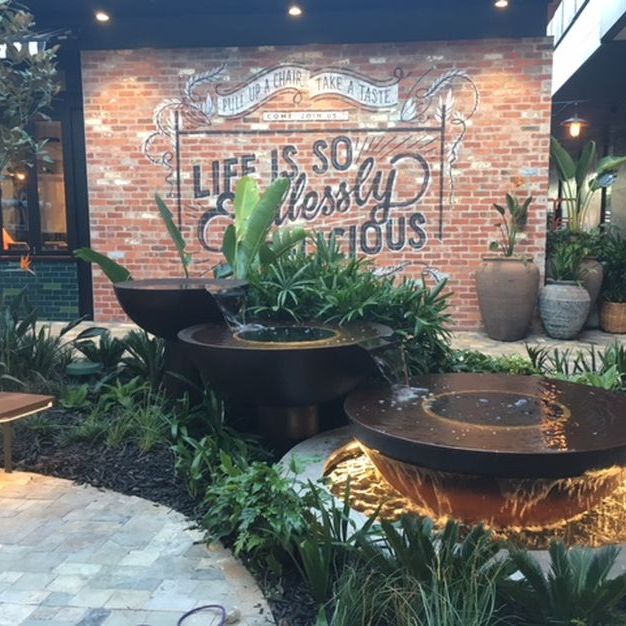 Customised architectural water features, planter box systems and seating solutions are thoughtfully designed with a balance between creativity, innovation and adaptability.
Our standard product series feature a collection of architectural products that have a common uniqueness, designed for residential and commercial applications.
H2O Designs is excited to announce the release of our new collection – 'HEXA' modular seating and planters