custom Water features
Water features designed by H2O Designs are a beautiful addition to any outdoor or indoor space. Using your vision as our inspiration, we strive to create innovative, imaginative and practical water features using high quality materials and exceptional craftsmanship.
H2O Designs has over 25 years' experience in the design and manufacture of bespoke water features. Our portfolio of custom-made water features is varied and vast and provide an array of superior benefits – environmentally friendly design, custom in built hydraulics, fully waterproofed, modularity and lightweight.
H2O Designs water features offer a unique and innovative building solution to traditional built water features.
Featured Projects
Journey through our projects in detail below, which highlight H2O Designs unique approach to water feature design and construction.
custom Water features Elements
Our custom designed water features are purpose built for the client, with the highest quality fittings. A selection of our custom water feature elements that can be included in our water features are below: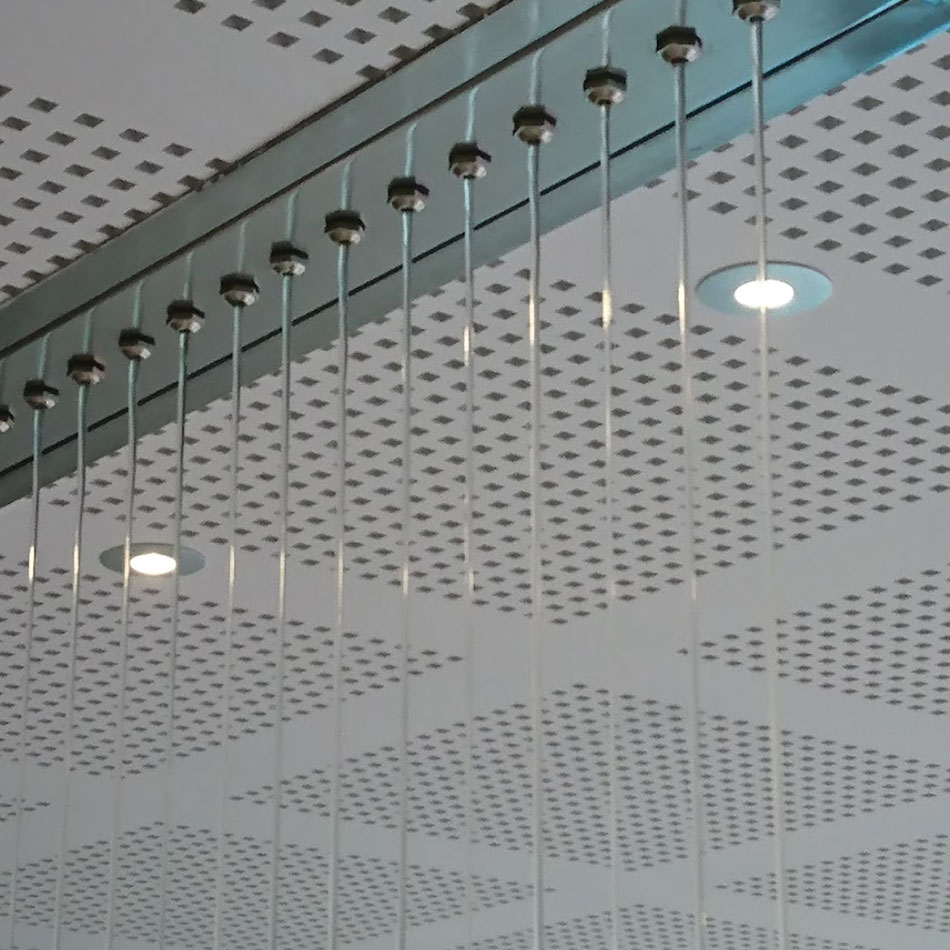 Mylar Lace
Custom build stainless steel mylar lace spillway comprising of individual nozzles that can be fabricated to varying lengths.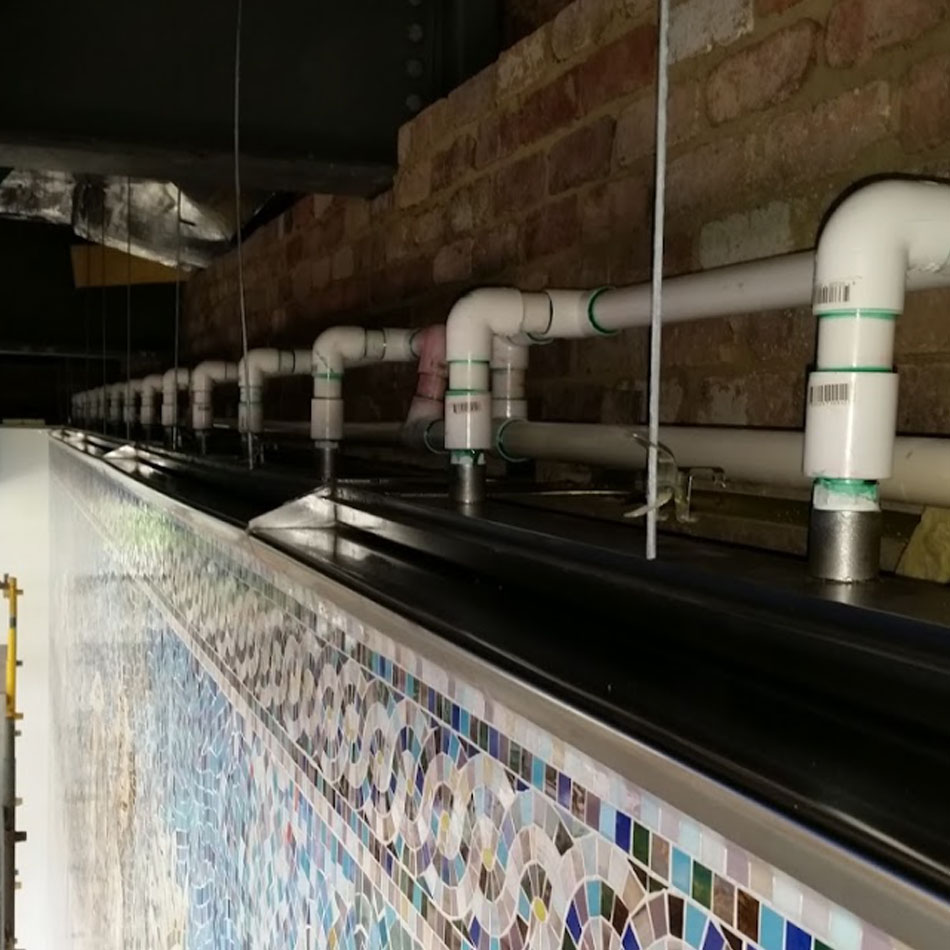 WATER WALL SPILLWAY
Customised spillways for water walls suitable for lengths from 1 metre through to 20 metres.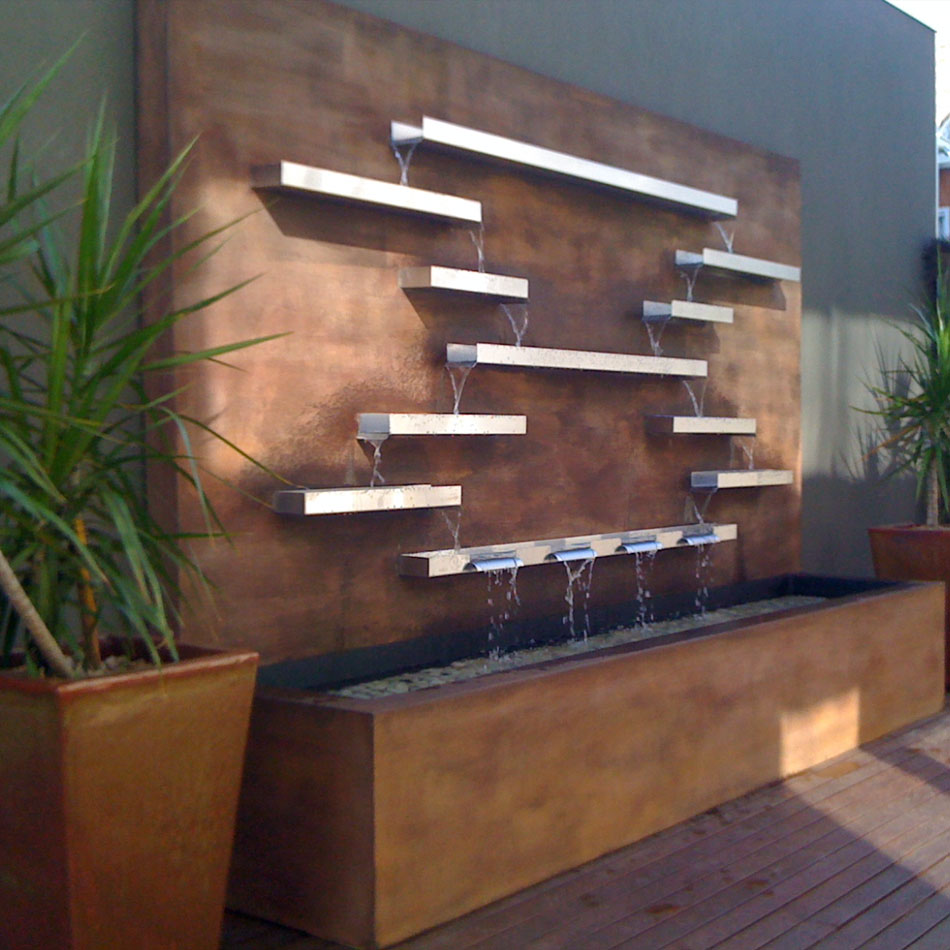 CASCADING SPILLWAYS
Our customised cascading spillways are designed specifically for the area and can be varying lengths.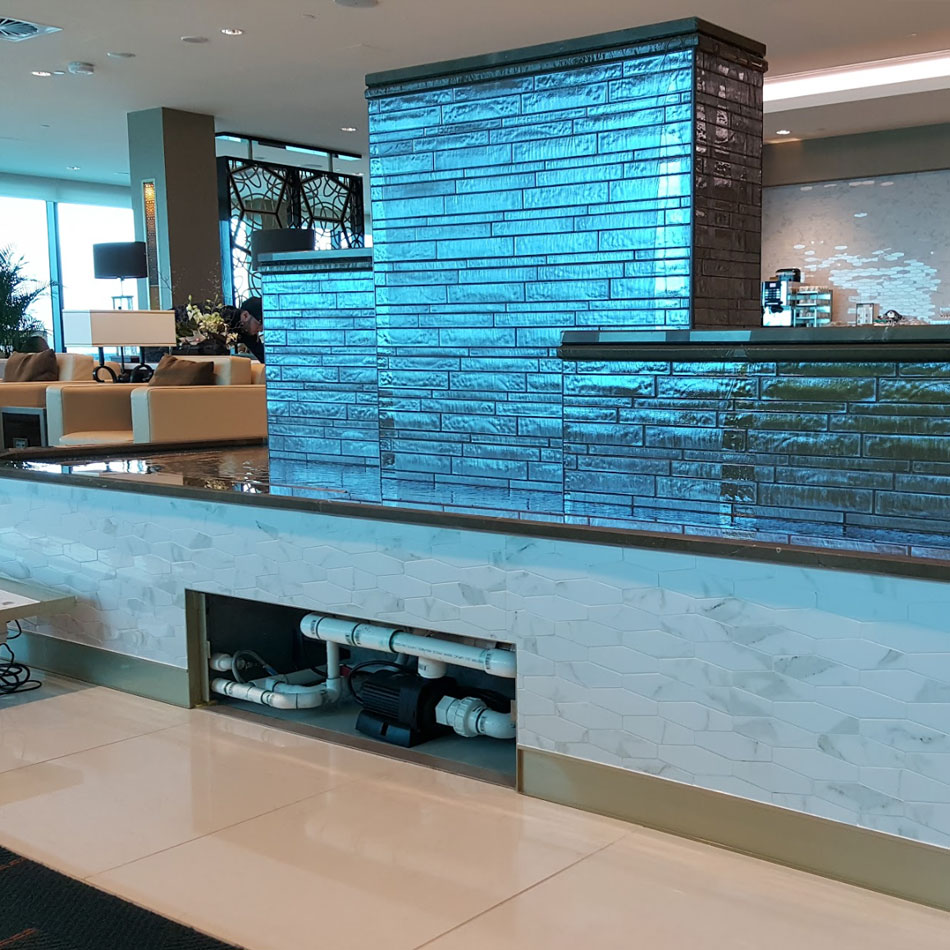 PUMP AND PUMP HOUSING
Our pumps housing range from in built pump housings that are integrated as part of a water feature, to in ground pump housings and pump room for larger fountains / water features.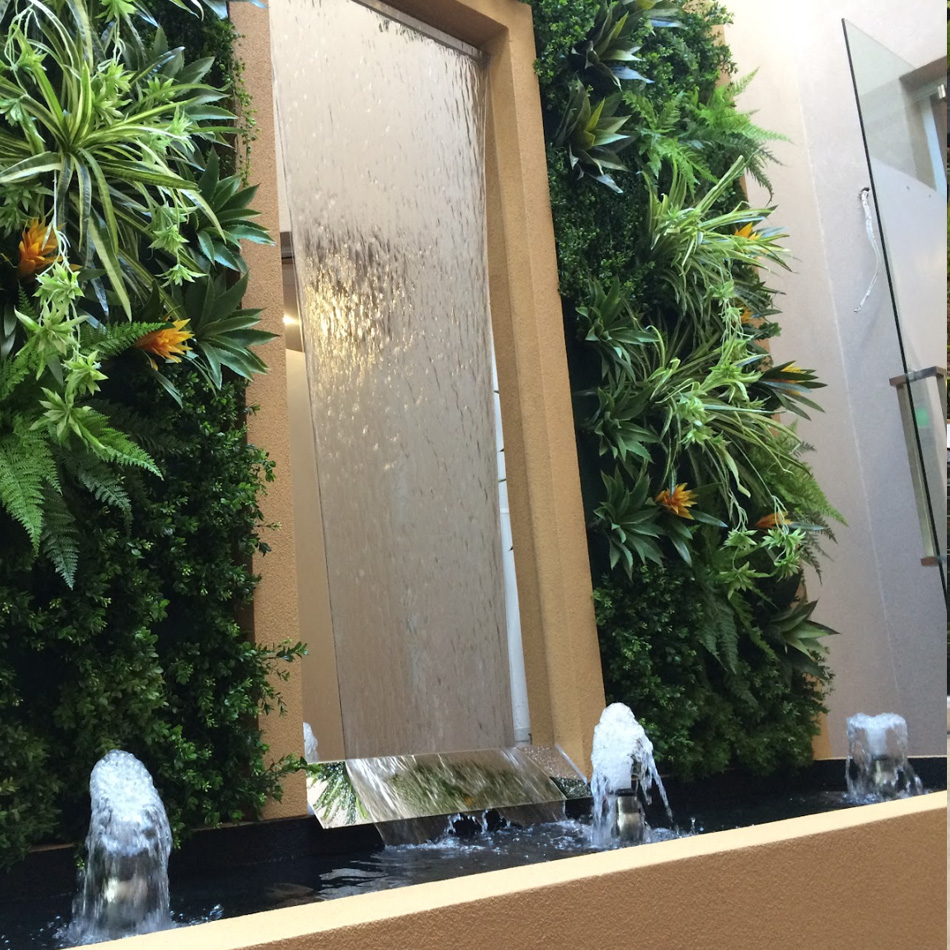 BUBBLERS & FOUNTAIN JETS
Water feature / fountain nozzles or jets can be incorporated as a singular or multiple units that can be hidden within our water features.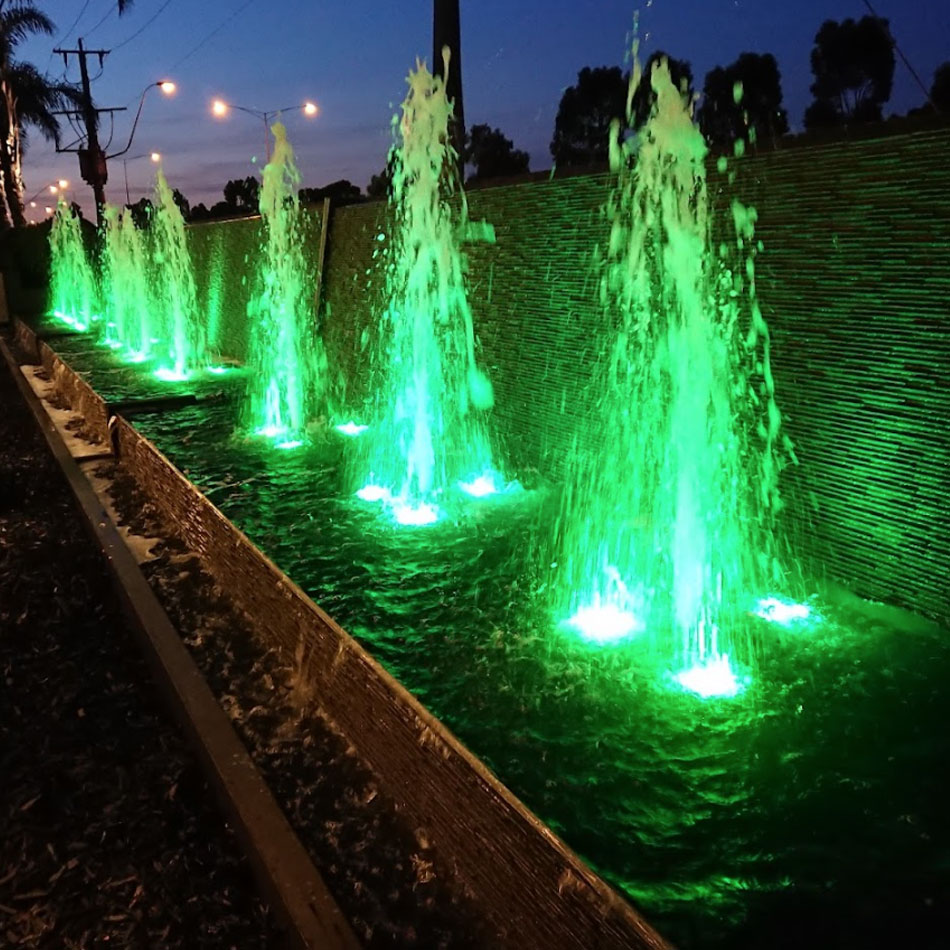 LIGHTS
Our customised lights are designed to enhance the water feature and highlight the desired movement of water.