Hexa
Geometric and bold in design.
The HEXA collection was inspired by the perfect hexagonal shape of honeycomb.
The HEXA collection was designed to create a diverse experience where one can explore, ponder, rest and connect with greenery, captivating both adults and children, suitable for both indoor and outdoor.
HEXA seating and planter modules and are connected by greenery and available in two different planter box heights.

Application
The HEXA collection are ideal for commercial and residential projects and can be used in both outdoor and indoor environments.
Easily transform and green up an open space using the versatile, modular seating and planter system.
The HEXA collection can enhance multiple environments for example schools, shopping centres, open outdoor spaces, and communal areas in apartments.
Materials, colours & finishes
Made from Licom76, a prefabricated lightweight concrete composite product, exclusively licensed to H2O Designs.
Planting area is fully tanked and membraned internally.
The HEXA collection are prefinished with a microcement finish and come in the following standard finishes:
1. Aspen   2. Umber    3. Concrete Grey   4. Custom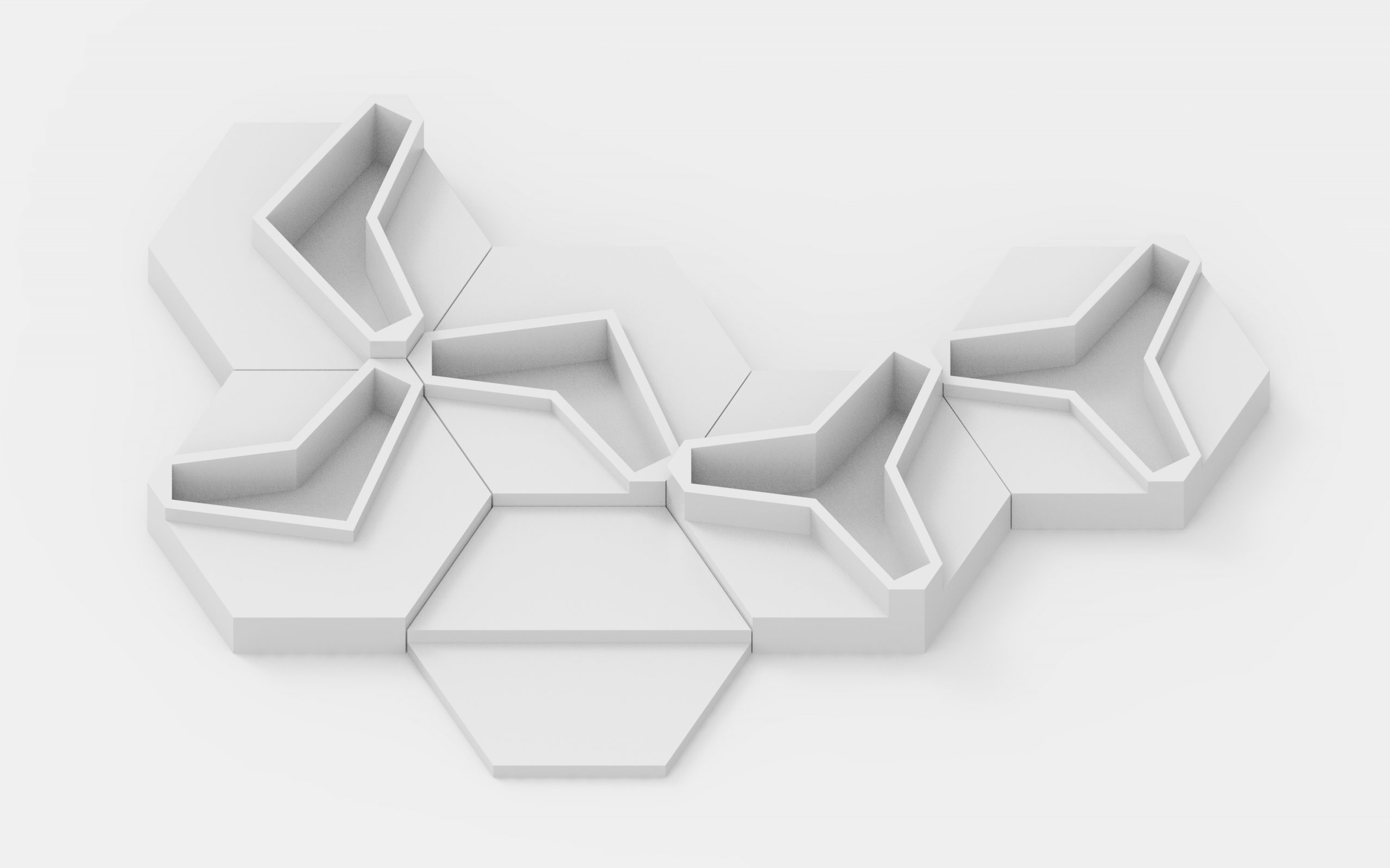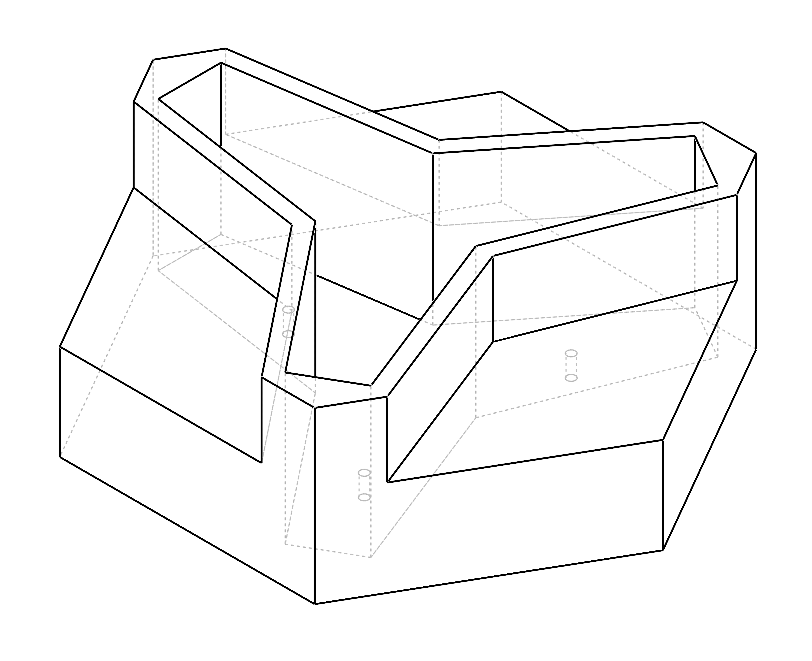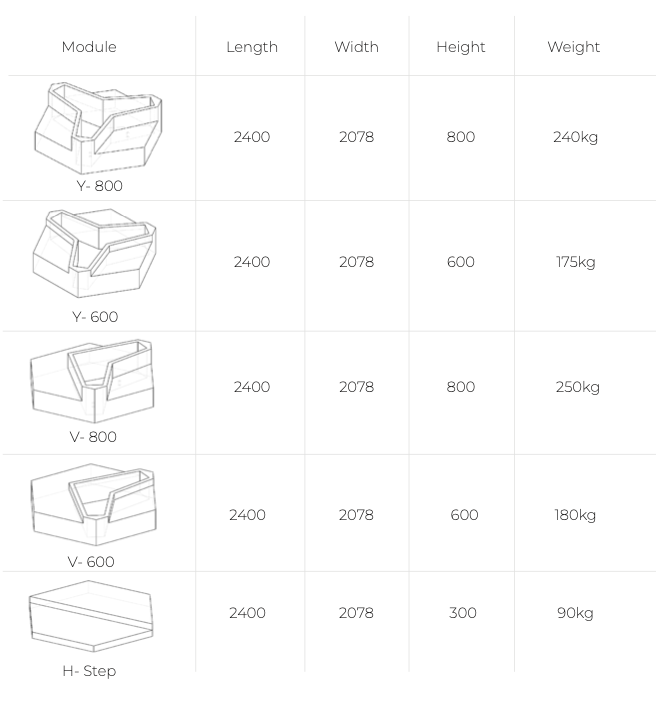 HEXA MODULES

HEXA CONFIGURATIONS
The adaptable collection of HEXA modules can be connected to create unique configurations, suitable for its intended environment.
Aesthetically pleasing- hexagons tesselate perfectly and fit together without any gaps. Seamless and the best utilisation of space.
With endless layout possibilities from a simple HEXA module to several modules clustered together to create limitless configurations.
EXAMPLE CONFIGURATIONS: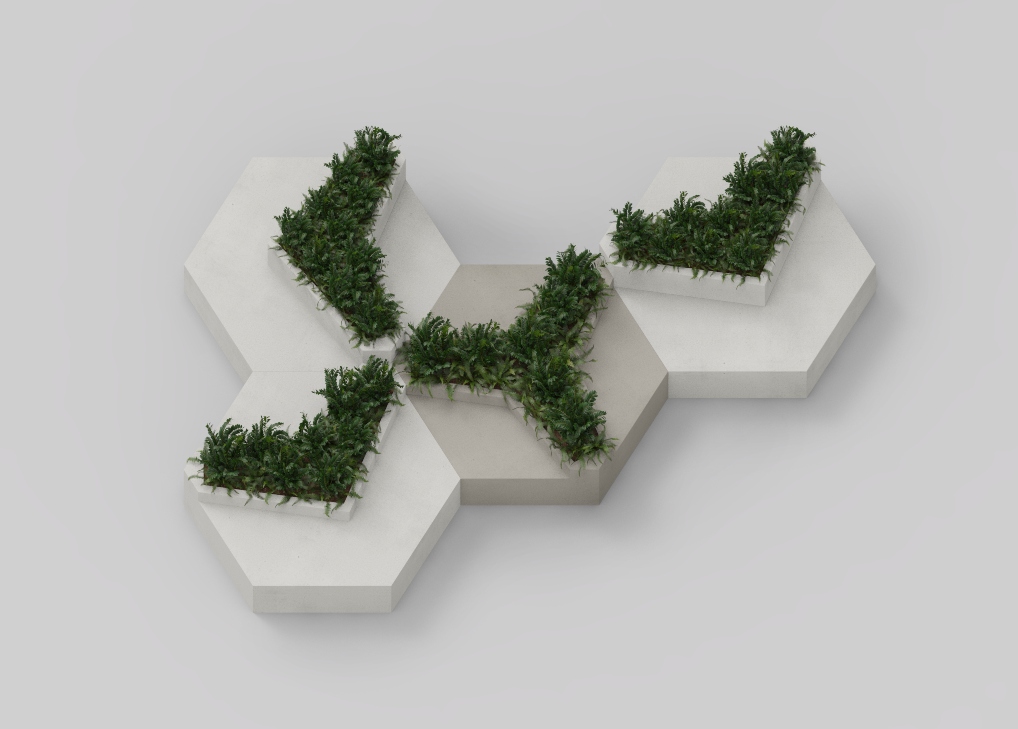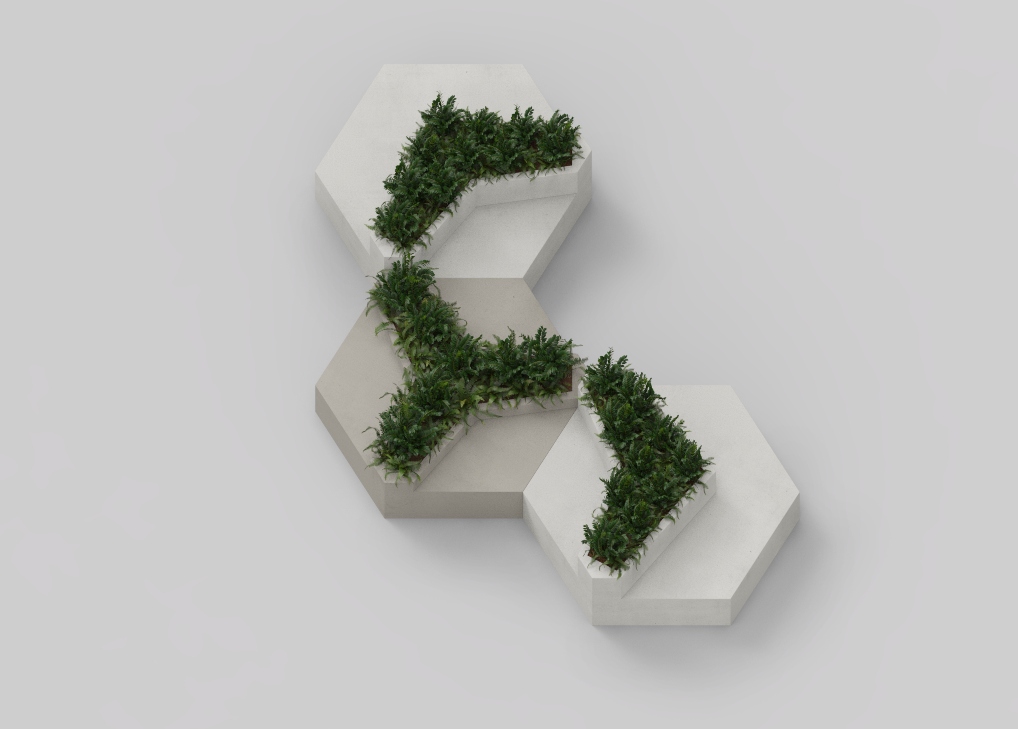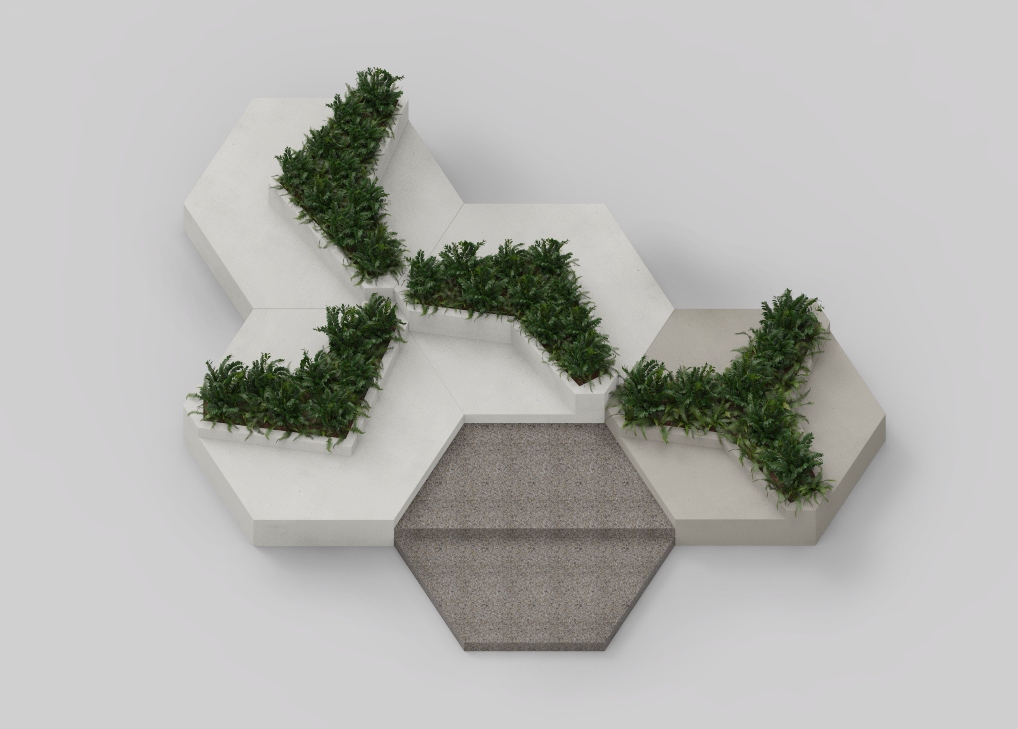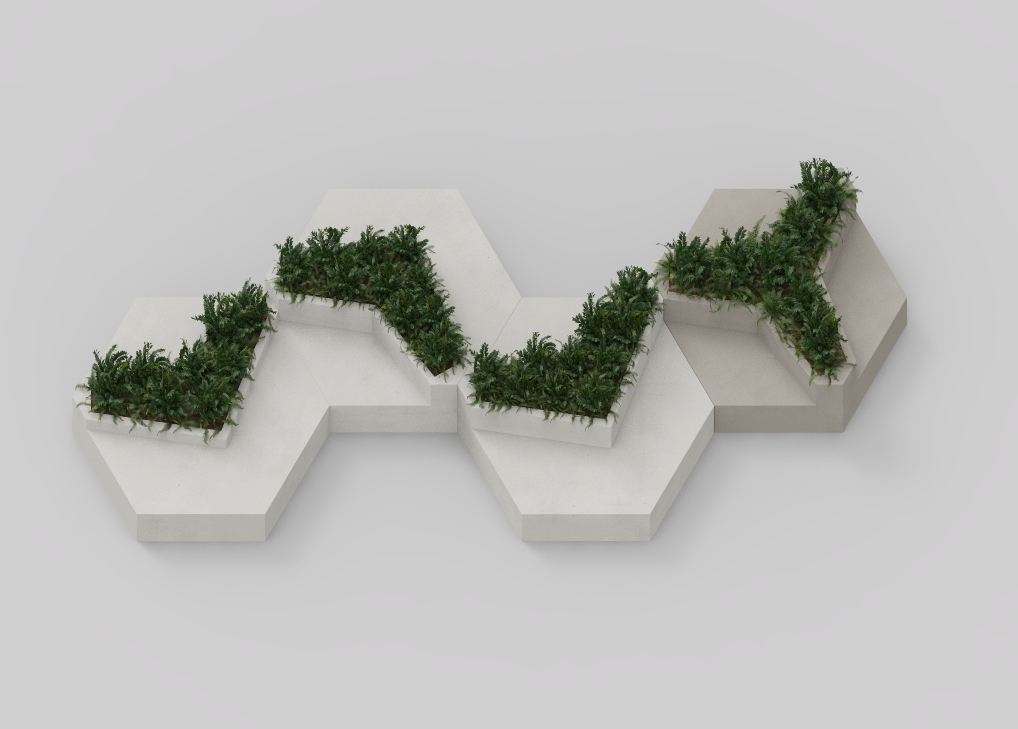 (3x) V- 600
(1X) Y- 600
(1X) H- STEP