East Brunswick Village
Custom Planter Boxes
Over 300 Lightweight concrete planter boxes were supplied and installed on several rooftops and podiums in East Brunswick Village, to create an inner-city garden oasis. Each module was fabricated offsite and then installed onsite to create these intricate organic shapes. The addition of integrated seating to a selection of planter boxes was also completed on site.
H2O's detailed design and documentation facilitated the smooth installation of all the components. This project highlights our ability to create expansive garden beds in any size or shape from modular offsite fabrication.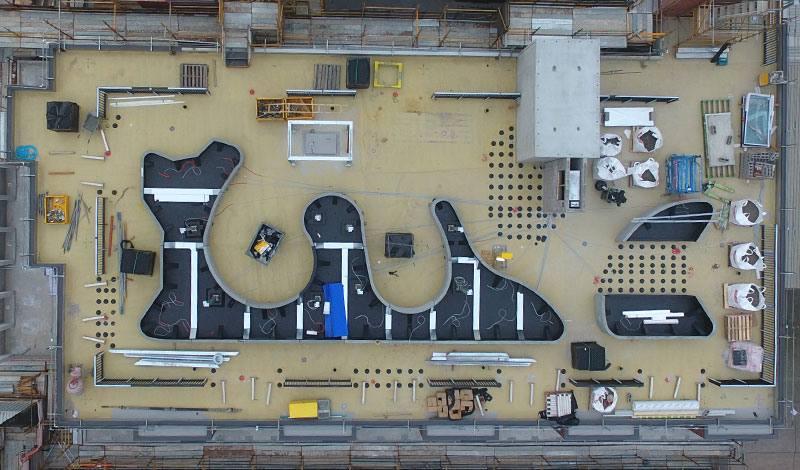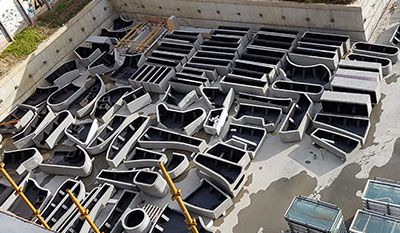 1. An assortment of large, modular, pre-finished planters ready for installation.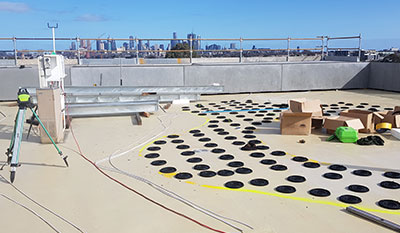 2. Onsite preparation, leveling with adjustable feet.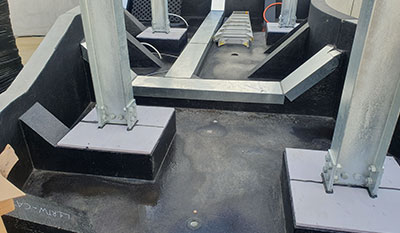 3. Planter box module component assembly.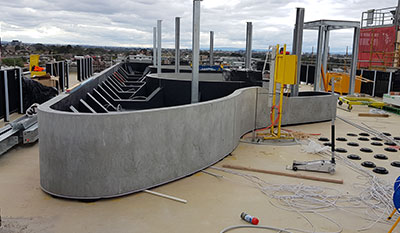 4. Several planter box modules combine to make organic shapes.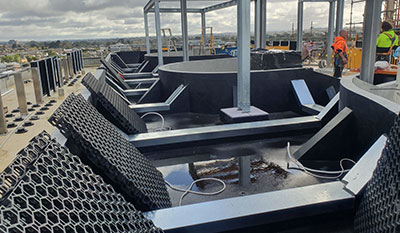 5. Internal provisions for drainage and irrigation in all planters.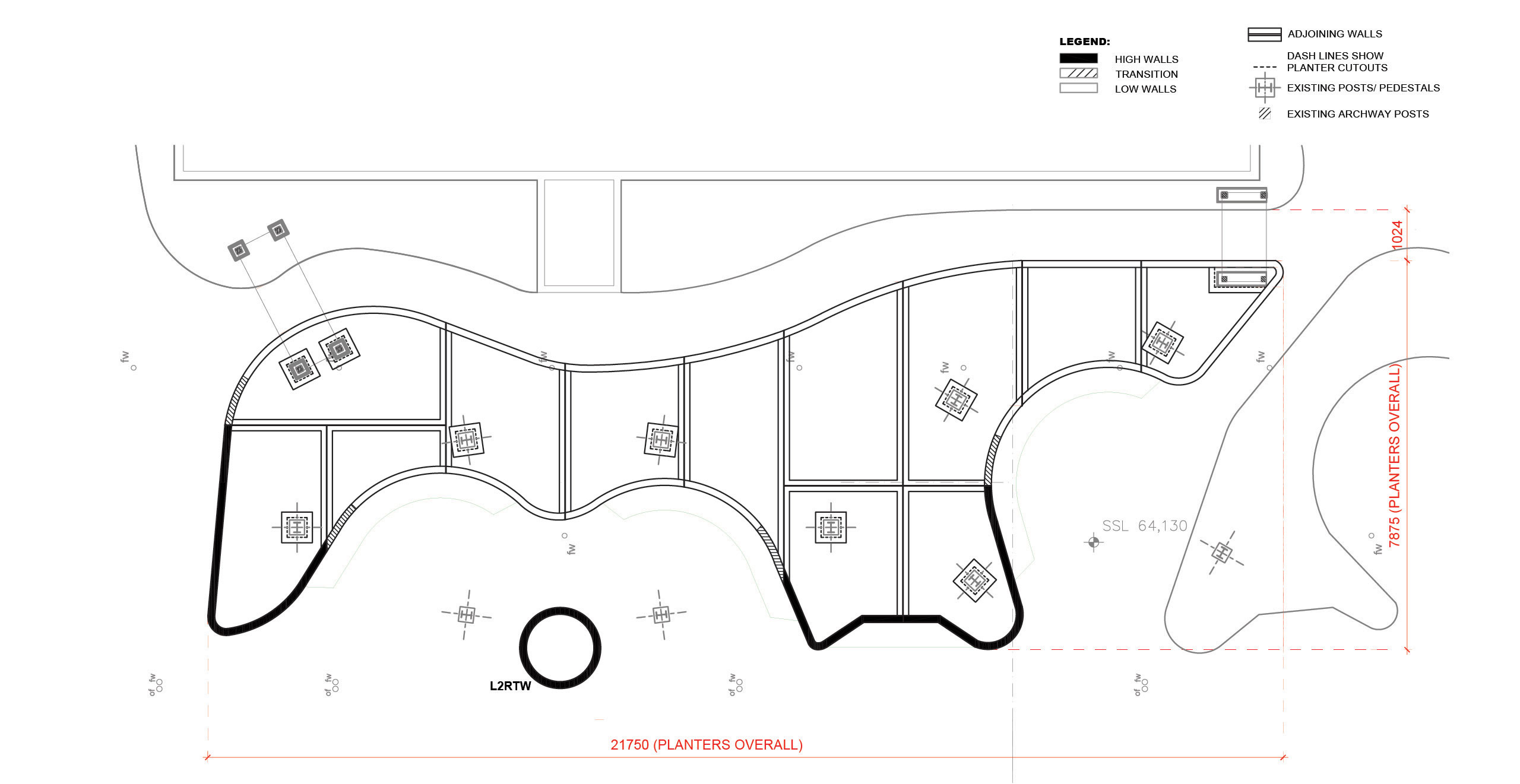 TYPICAL PLAN VIEW OF PLANTER BOXES