A perfect backdrop and photo opportunity for guests located in the entrance of Lakeside Reception. Spanning over 20 metres, this stunning water feature was fabricated as 3 separate 7 metre modules in our factory and delivered to site waterproofed with hydraulics already cast in.
Onsite the water feature modules were tiled with a beautiful textured stack stone tile and 9 water jets and pumps were installed. This water feature really comes to life at night with the addition of RGB LED lights.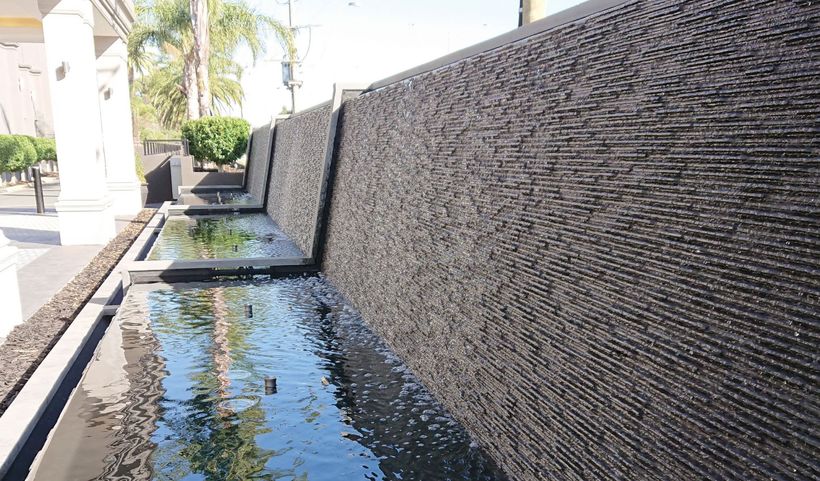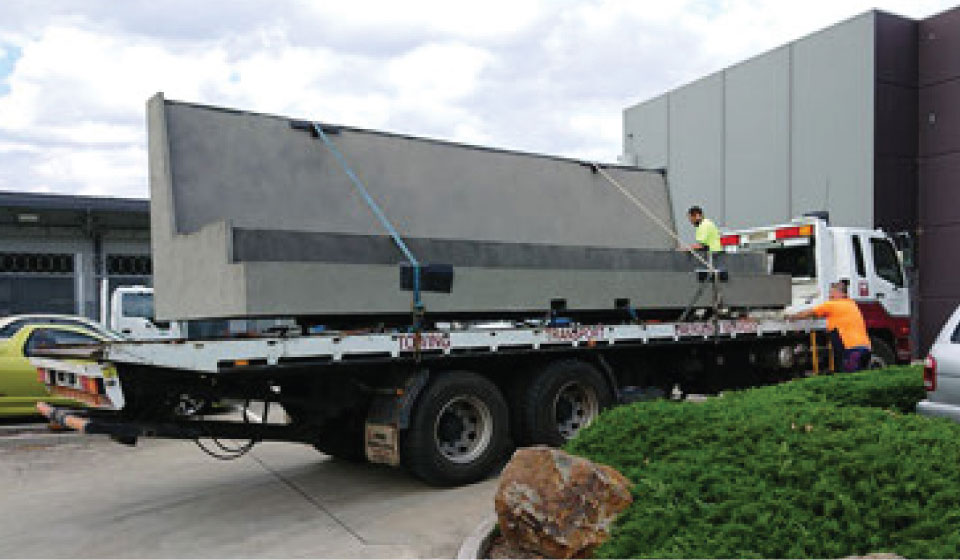 1. 1 of 3 pre-fabricated modules, ready for delivery complete with internal hydraulics cast in and waterproofed.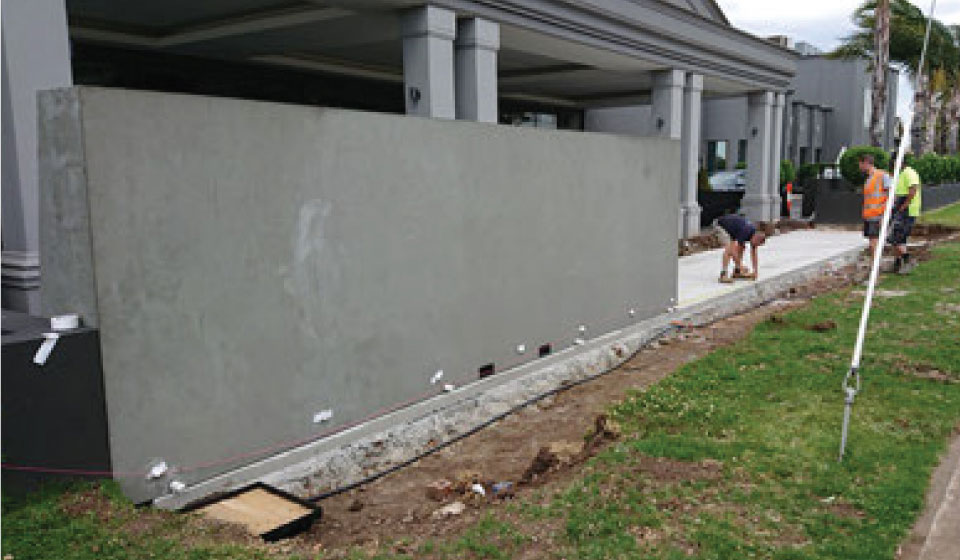 2. Installation and placement of 1 x 6.5metre long x 2metre high module.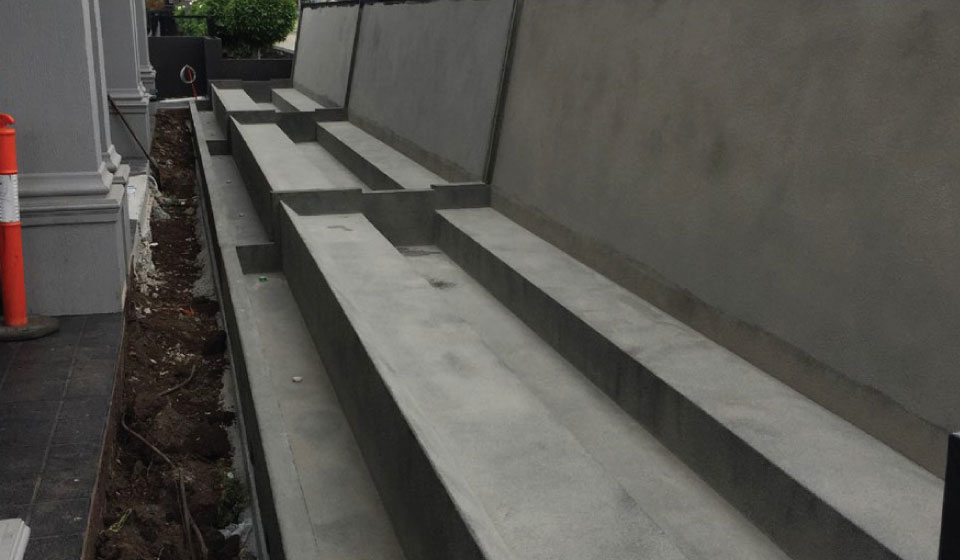 3. Alignment of all 3 modules to create an impressive 20metre long structure.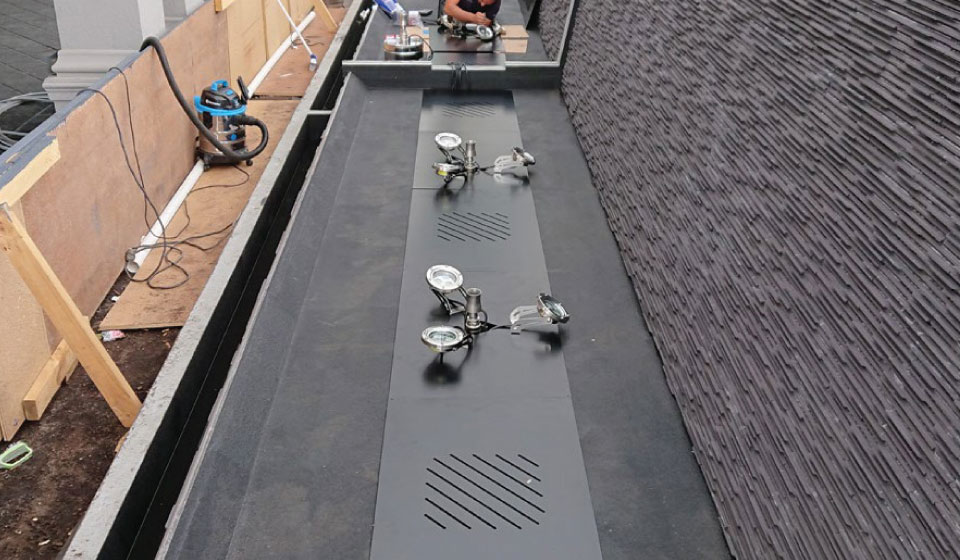 4. Finished tiled water walls. Fitting of water jets, pump and lighting.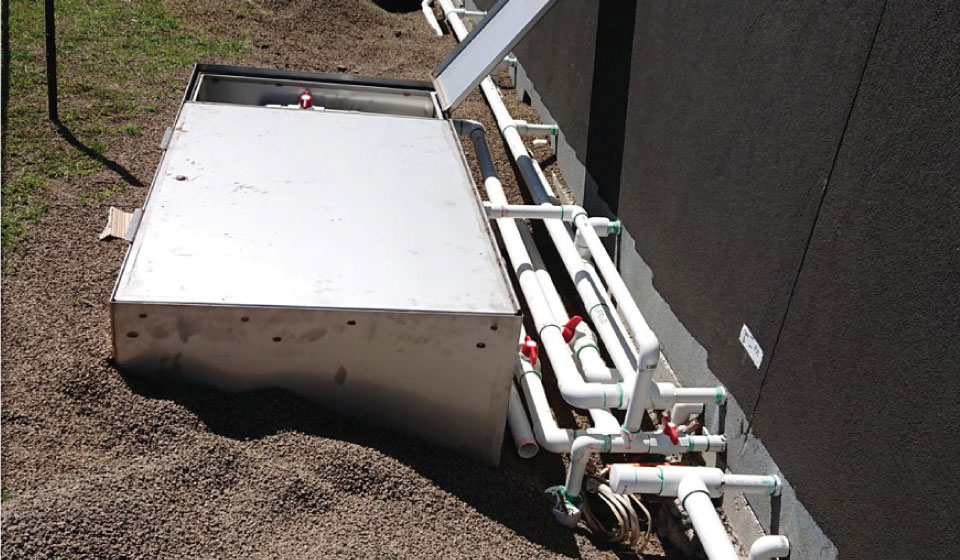 5. Custom designed and purpose built balance tank and pump housing with below ground placement.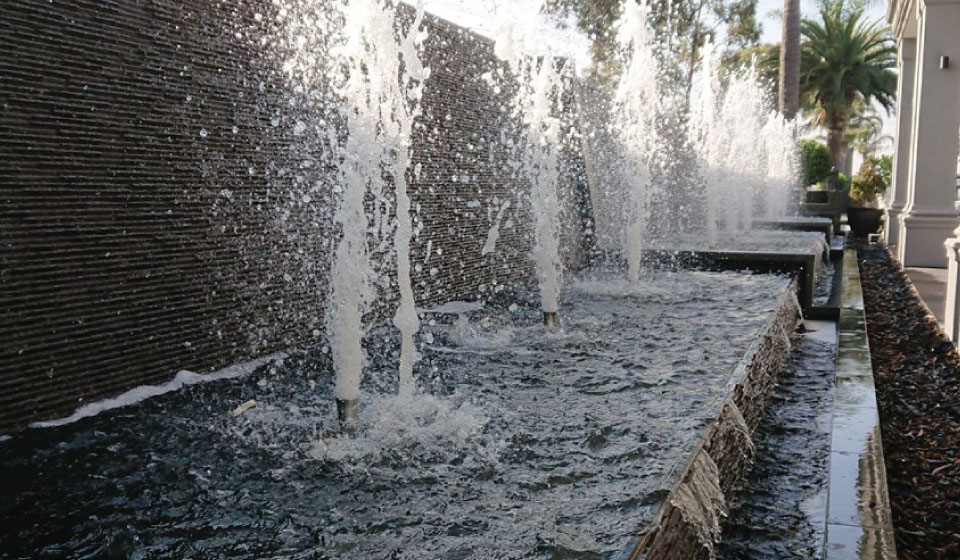 6. Stunning 20metre water feature with 9 jets and cascading water walls.

Floor plan with nozzles and lighting layout