Highpoint Shopping Centre
This project perfectly highlights a "custom designed water feature" as every component for this water feature was custom designed to create this piece of art.
At the centre is a hand spun funnel, set almost 5 metres above the cascading pond. All components were prefabricated in our factory and each modular piece was meticulously assembled onsite, whilst all plumbing / hydraulics was cleverly concealed.
Spanning over 2 levels this showpiece, Highpoint water feature.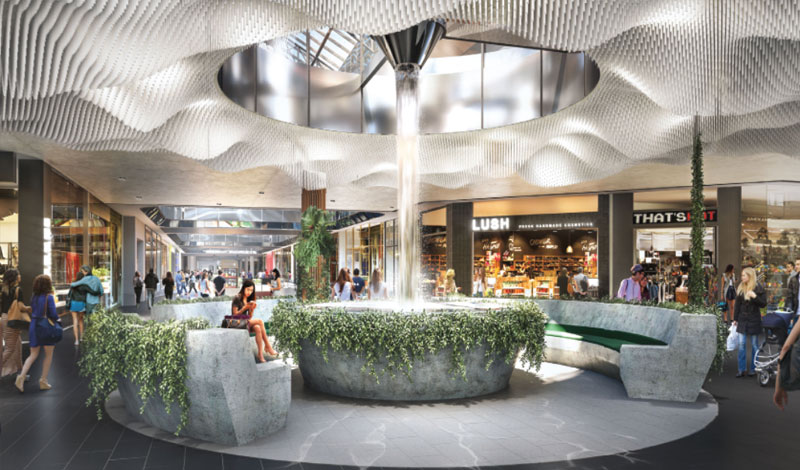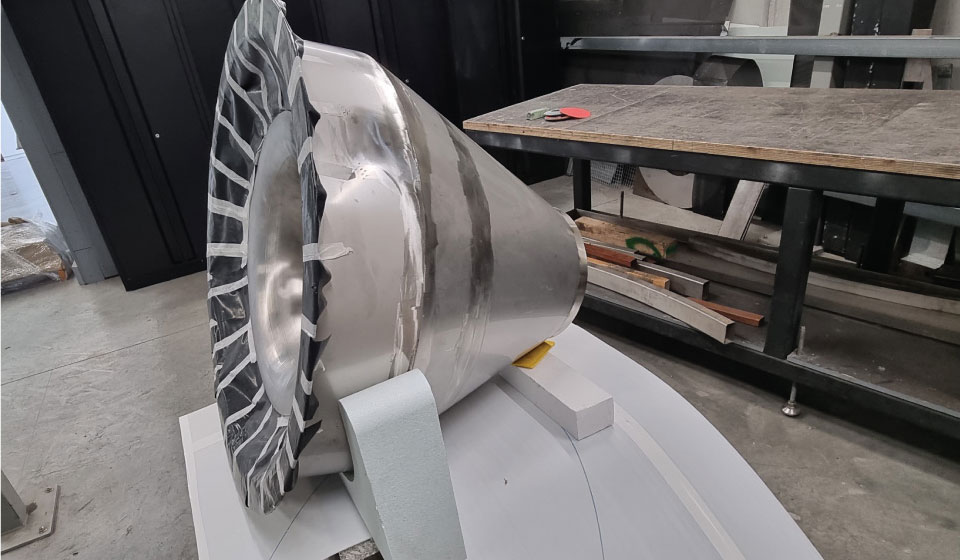 1. Hand spun stainless steel funnel at fabrication stage.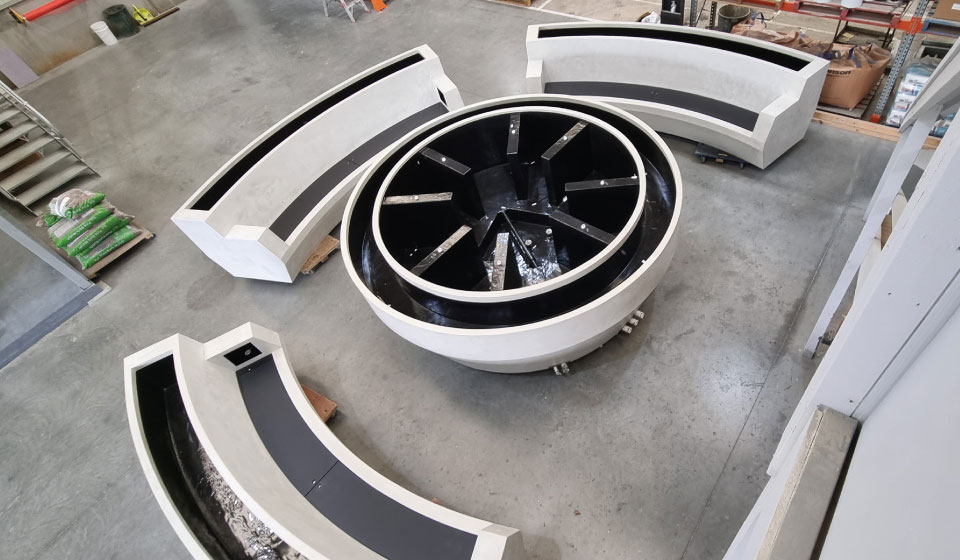 2. Modular pond and surrounding seats ready for installation.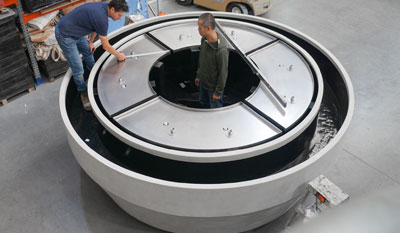 3. Final checks of pond and decorative trays, to ensure easy installation.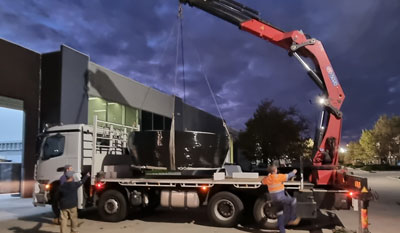 4. Water feature components, ready for delivery to site.
5. Final fit off and flow adjustments of water feature components.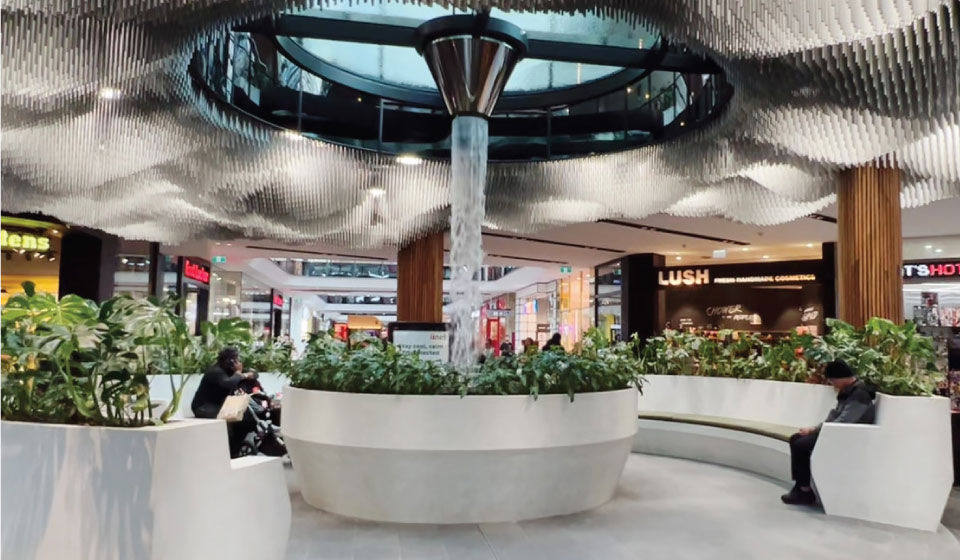 6. Commissioning of water feature and surrounding custom furniture.