The custom wall planters for the apartment's library and indoor pool were designed as individual wall panels with planter box modules on the face and cleverly concealed drainage and irrigation at the back of the panels.
The wall panels were manufactured in our factory and then installed onsite to create large wall planters that were then subtly lit with LED strip lights at the base of each planter. Modular, offsite manufacturing and clever design created these unique green planter walls.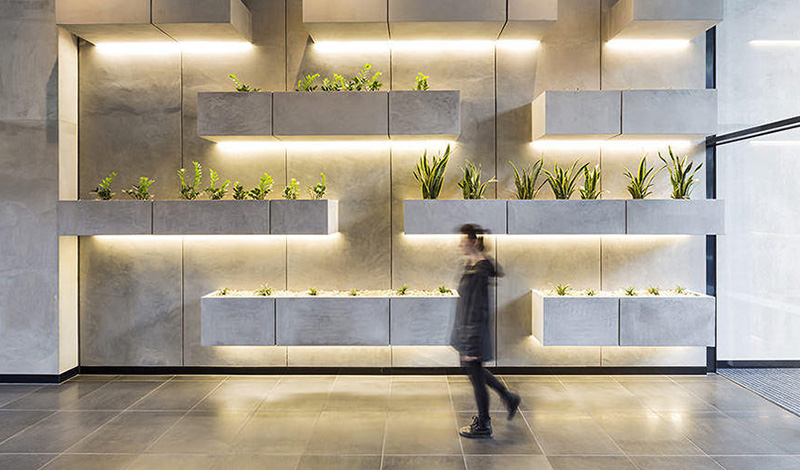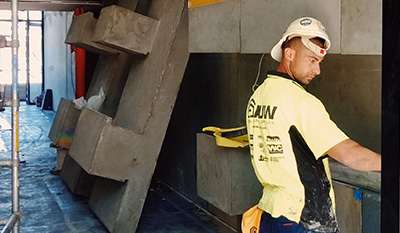 1. Individual placement of prefabricated garden wall modules onsite.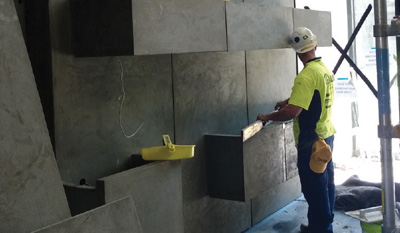 2. Onsite preparation, leveling of all garden wall modules.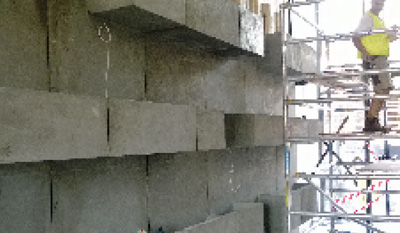 3. Planter box module component assembly.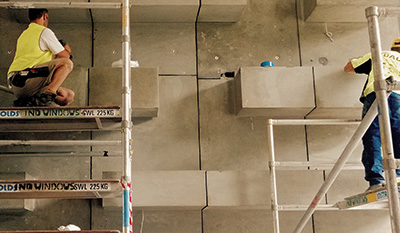 4. Final installation of planter wall modules and provisions.
5. Pool planter wall modules completed and planted.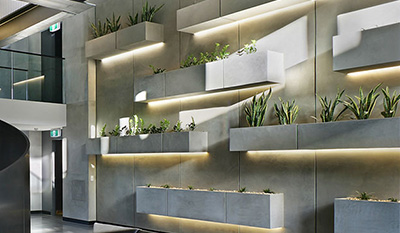 6. Completed planter box modules, complete with custom lighting.