This large, communal rooftop incorporates 4 large planter boxes with integrated seating, to form a green space for the residents to relax and appreciate the enviable view. With such a large footprint the garden beds were broken down into 17 individual modules that were craned onto the Level 20 rooftop, where they were positioned and levelled onsite. In addition to seating, H2O also integrated tables and BBQs to create a truly functional rooftop environment for everyone to enjoy.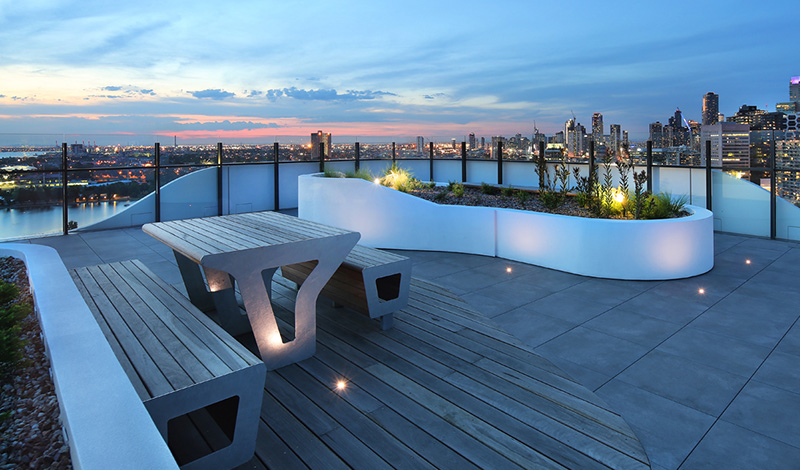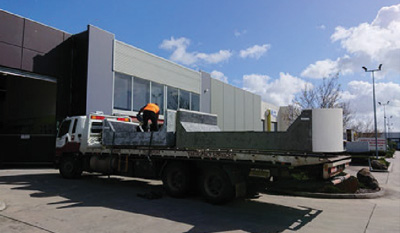 1. Large, modular, pre-finished components loaded onto truck, ready for delivery.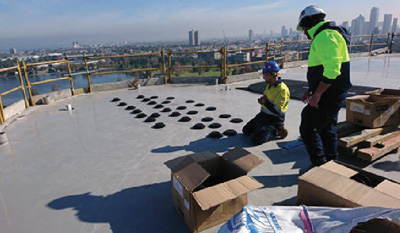 2. Onsite preparation, leveling with adjustable feet.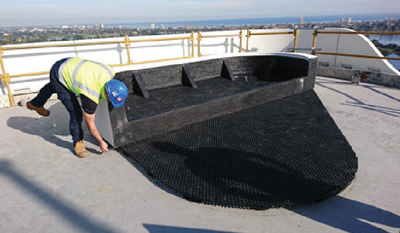 3. Module component assembly.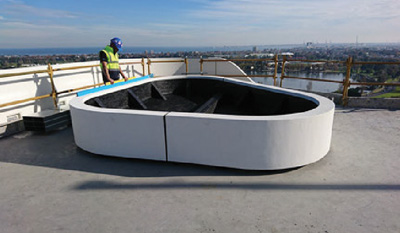 4. Craned modules placed into position and levels checked.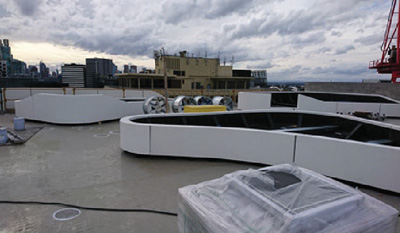 5. Multiple, large planter boxes final placement.