The rooftop garden had no crane access, so H2O designed a series of lightweight, modular, intersecting components that could be hand delivered through the buildings lift access and doorways. Once the modules were onsite, they were positioned and placed together, much like a LEGO, to create an entertainer's retreat.
Comprising a large outdoor table to seat 12 (with inbuilt esky), balustrade planters, seating with integrated planter boxes, BBQ, decorative wall and water feature. All the elements are highlighted with subtle lighting to complement the city skyline.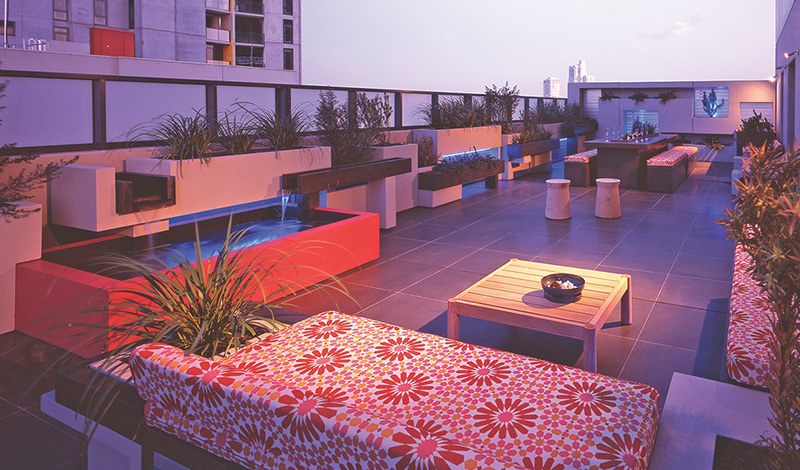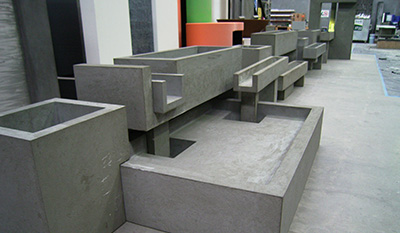 1. Colour coded module component assembly.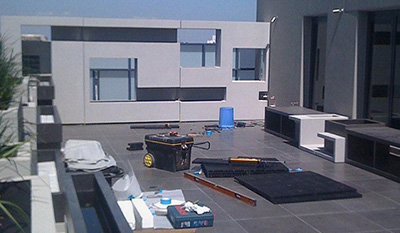 2. Individual, modular, pre-finished components.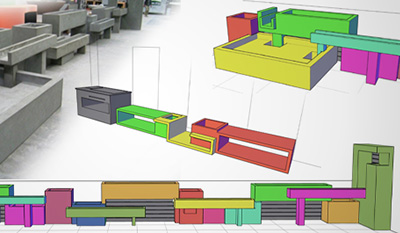 3. On site installation, with some modules in place.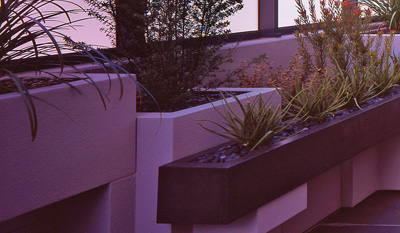 4. Interlocking planter boxes complete with plants.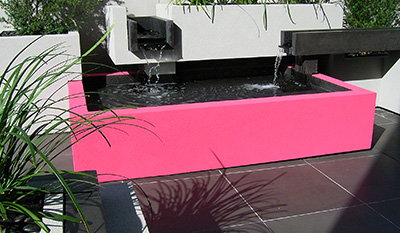 5. Water feature is a feature with the statement pond.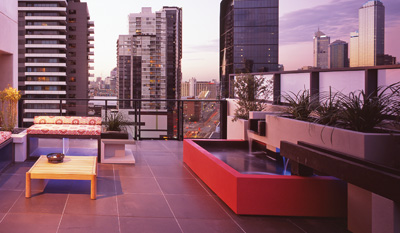 6. Completed rooftop, framing a spectacular view.