This project features a series of cascading ponds to create 3 custom water features. Individual pond modules were prefabricated in our factory, decorative finishes applied and then partially assembled to ensure all components align correctly.
Rather than lengthy on-site fabrication of ponds, these modules were simply dropped into position and then the decorative bowls were fit off and finished with pebbles and lighting, with final flow adjustments to ensure the water cascades at the perfect rate.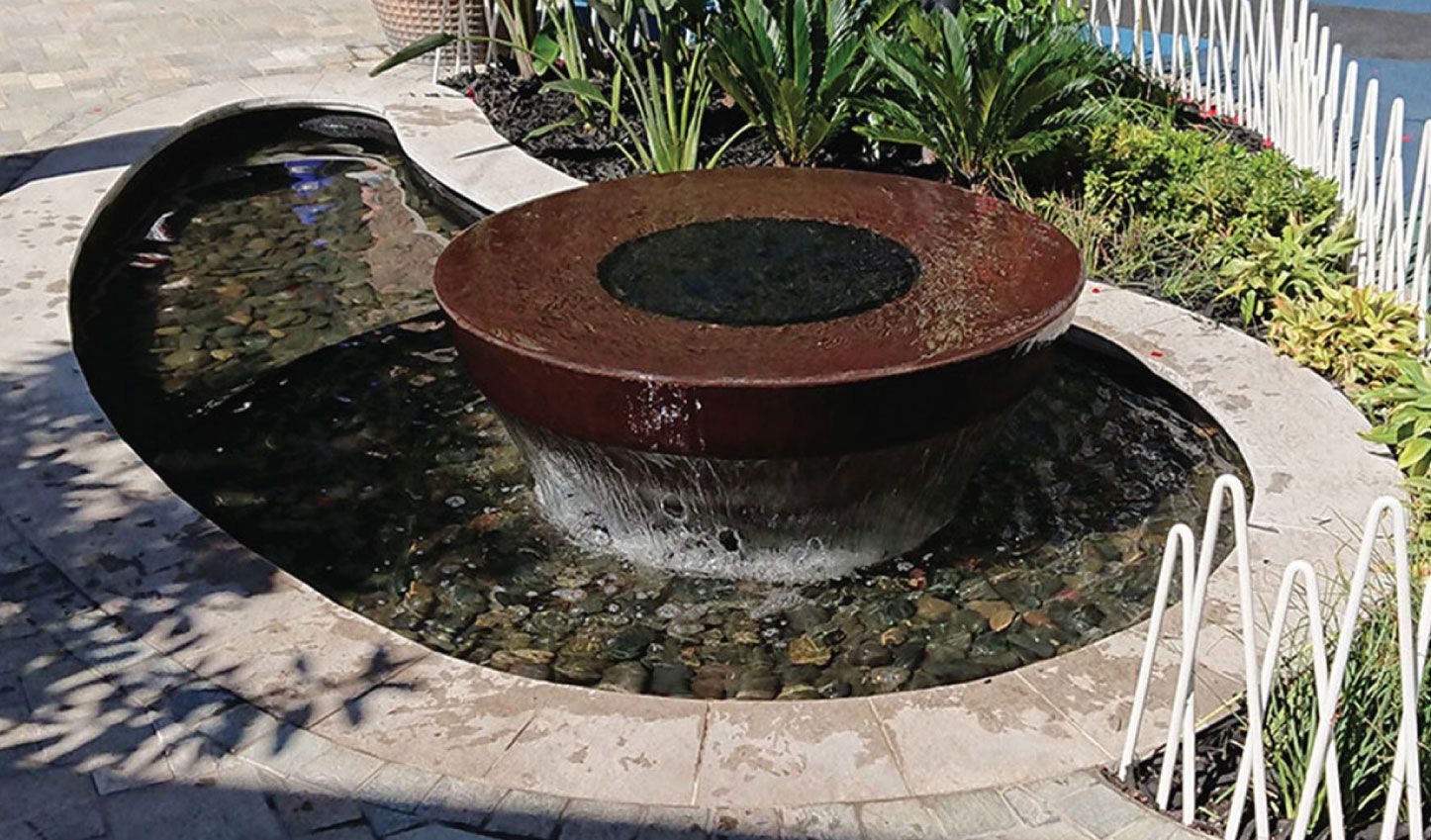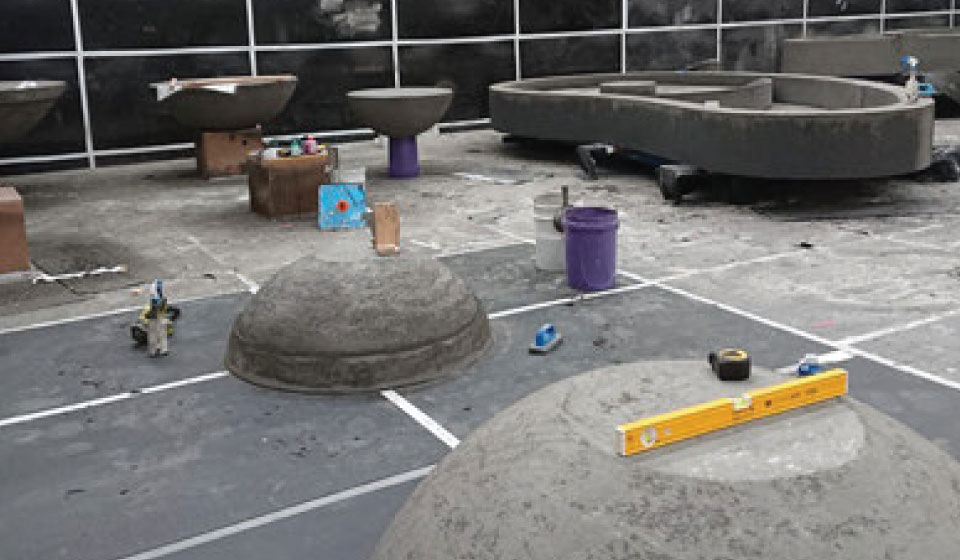 1. Individual water feature components at fabrication stage.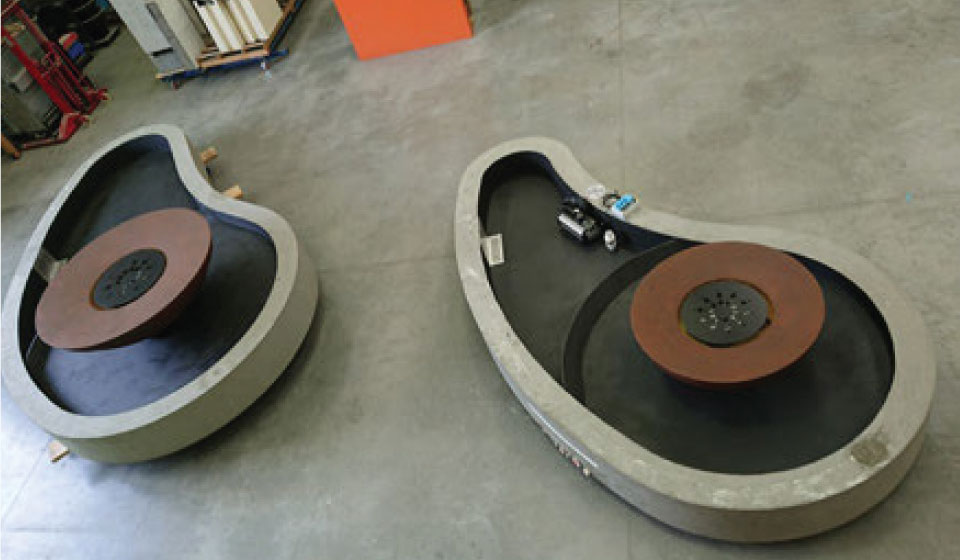 2. Modular ponds ready for installation on site.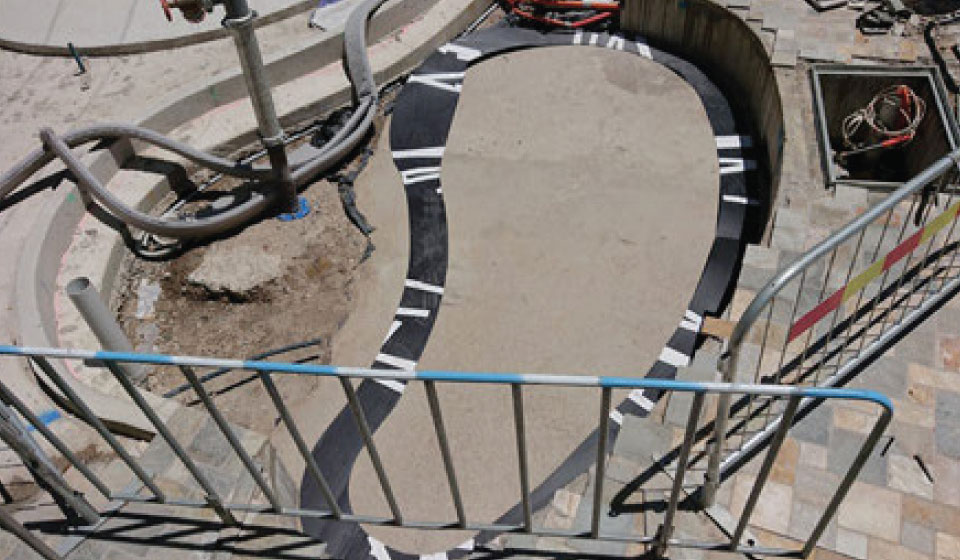 3. On site base preparation and pump house location.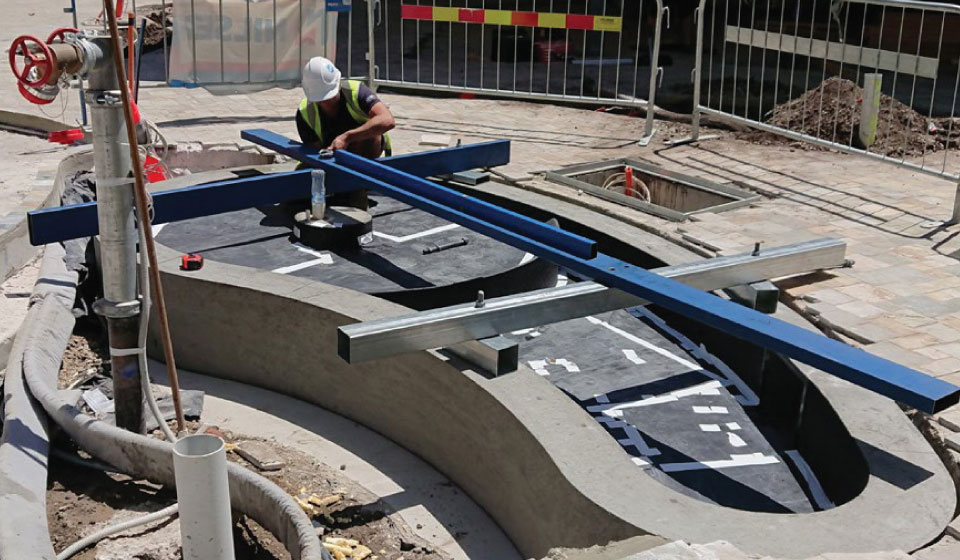 4. Drop in pond module on site.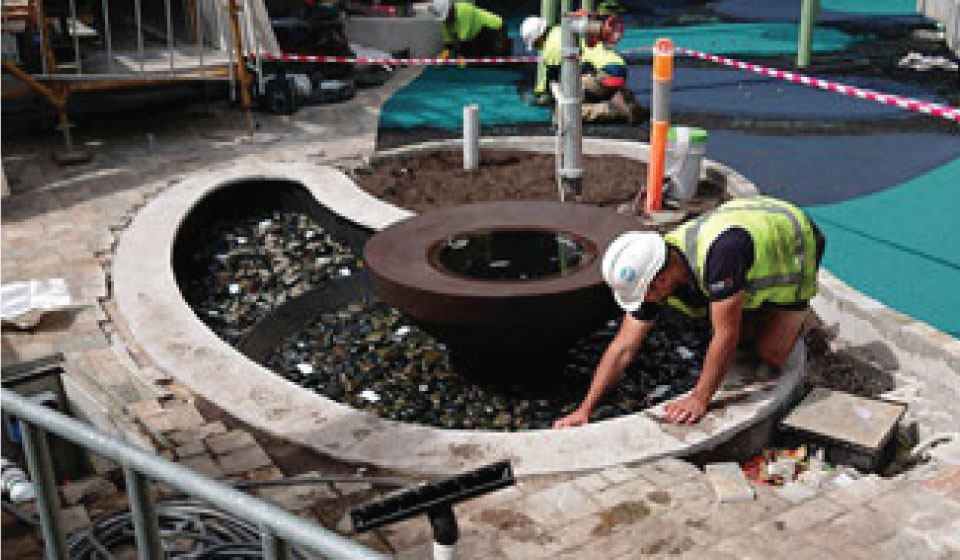 5. Final fit off of decorative bowl, lighting and pebbles.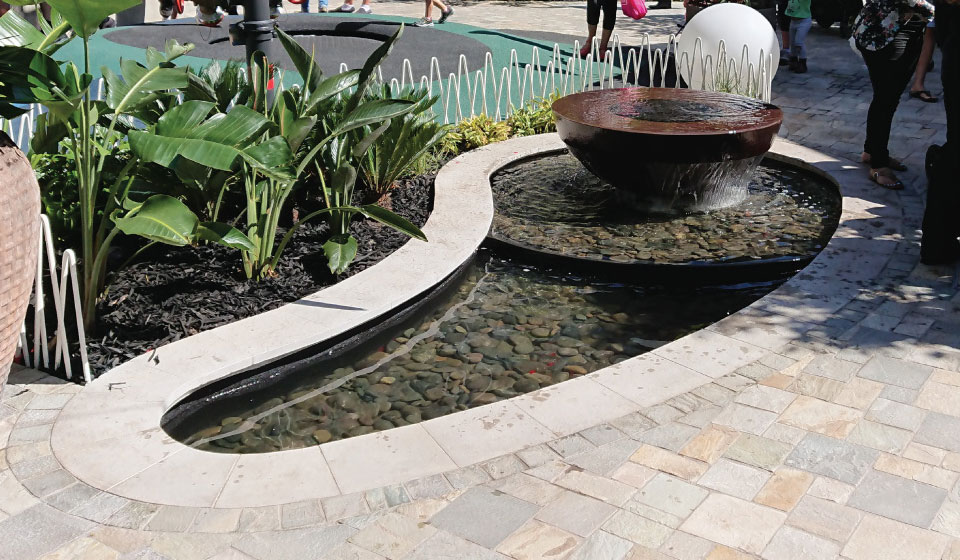 6. Flow adjustments made and commissioned water feature.

Water feature section showing hydraulic setup