Alfred Hospital
Custom Lightweight Seating
25 lineal metres of H2O lightweight concrete seating is the design centrepiece for the Alfred Hospital's Psych Courtyard. Overall, the design was minimal with consideration for safety, whilst creating an inviting space for the patients.
The gentle curve of this seating is soft and soothing and doesn't overpower the small space, but rather enhance the area. Curved seating pods were purpose built to surround our custom tables. A lovely use of our architectural lightweight concrete seating furniture.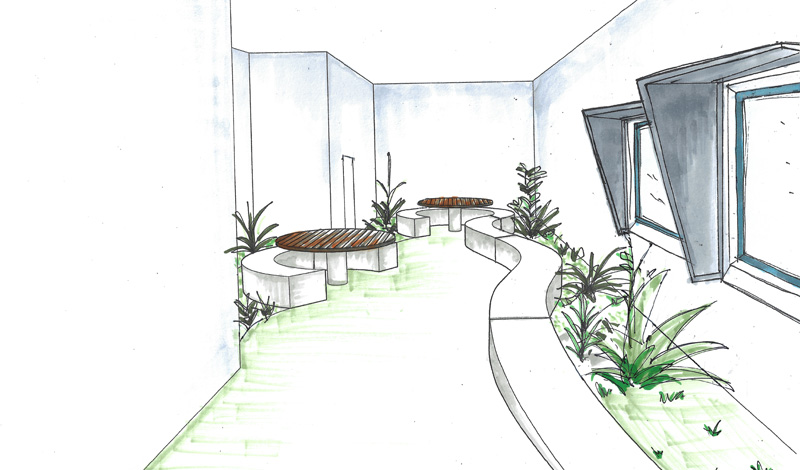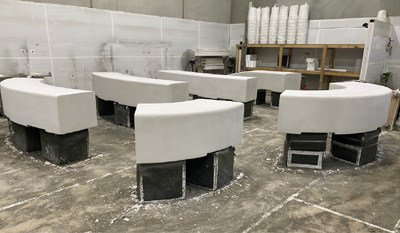 1. H2O seat modules in factory, prefinished and ready for delivery.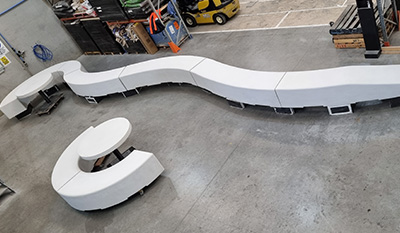 2. Alignment of seat modules in factory, prior to delivery.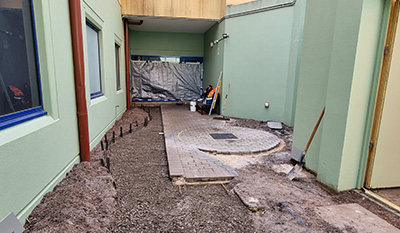 3. Courtyard preparation prior to delivery of modules to site.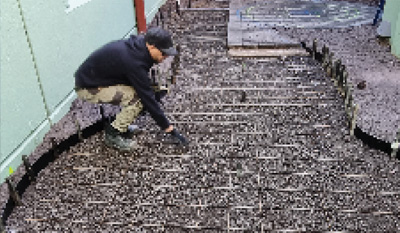 4. Preparation of floor to ensure a level base.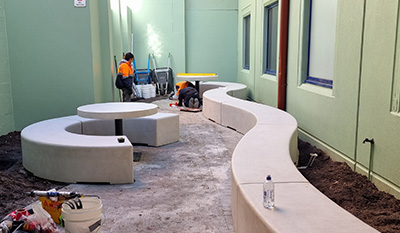 5. 25 lineal metres of seating in place and installed.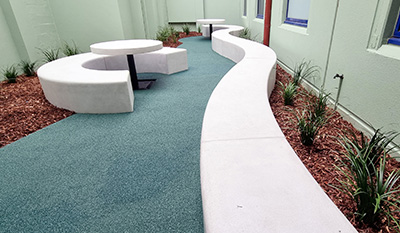 6. Completed seat module installation, courtyard ready for patients.

SECTION OF ALFRED HOSPITAL PSYCH COURTYARD LANDSCAPE