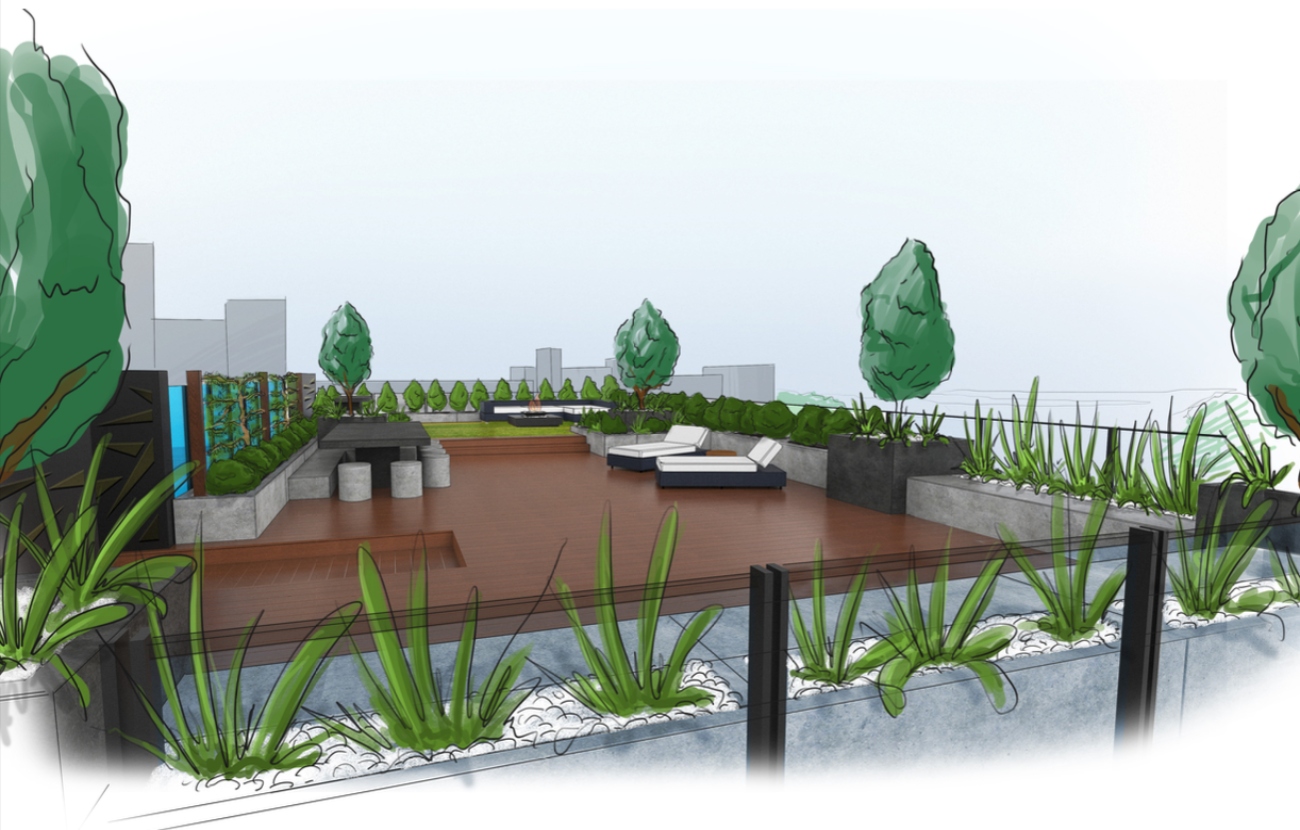 H2O Designs' vision for this Melbourne Rooftop garden was to create a retreat for the family, a place for a quiet evening or a few drinks with friends.
This residential concept design in Melbourne highlights our expertise with creating spaces for rooftops.
The perimeter of this contemporary rooftop concept is framed with our KUBE planter boxes, which are in a rust finish, subtly lit with LED garden lights to enhance the space, whilst not detracting from the beautiful views.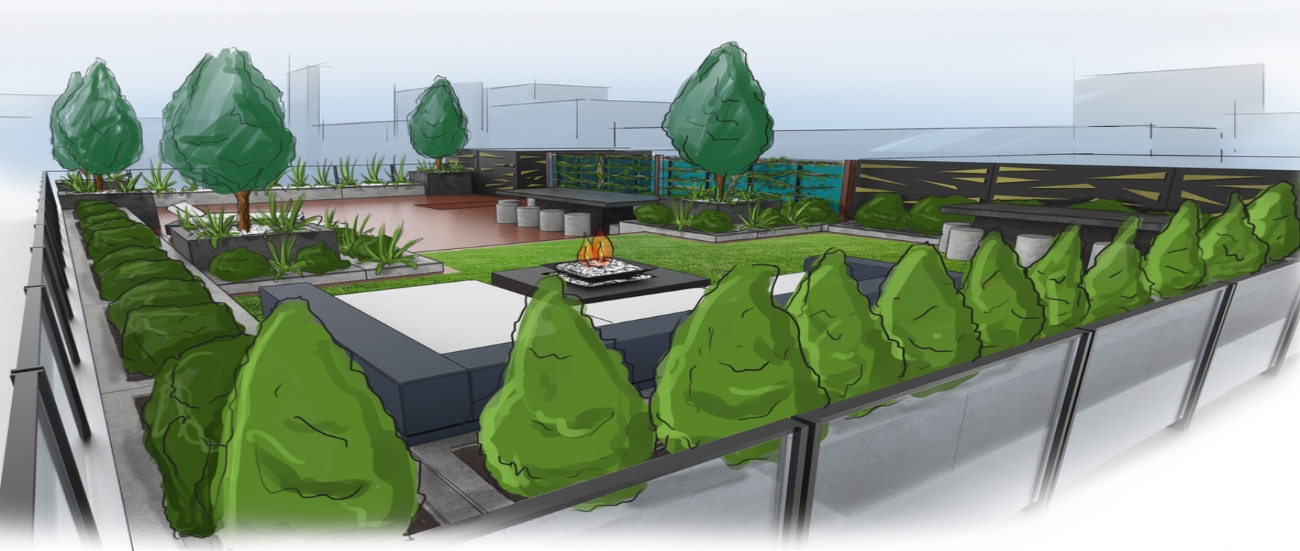 Custom furniture in this concept including a large concrete table, accompanied with concrete seating. Featured in this Melbourne Rooftop garden concept are our modular grass flooring pods with adjustable feet and hardwood timber picture frame surround. Pulling the concept together with a fire pit surrounded by a large seating area.