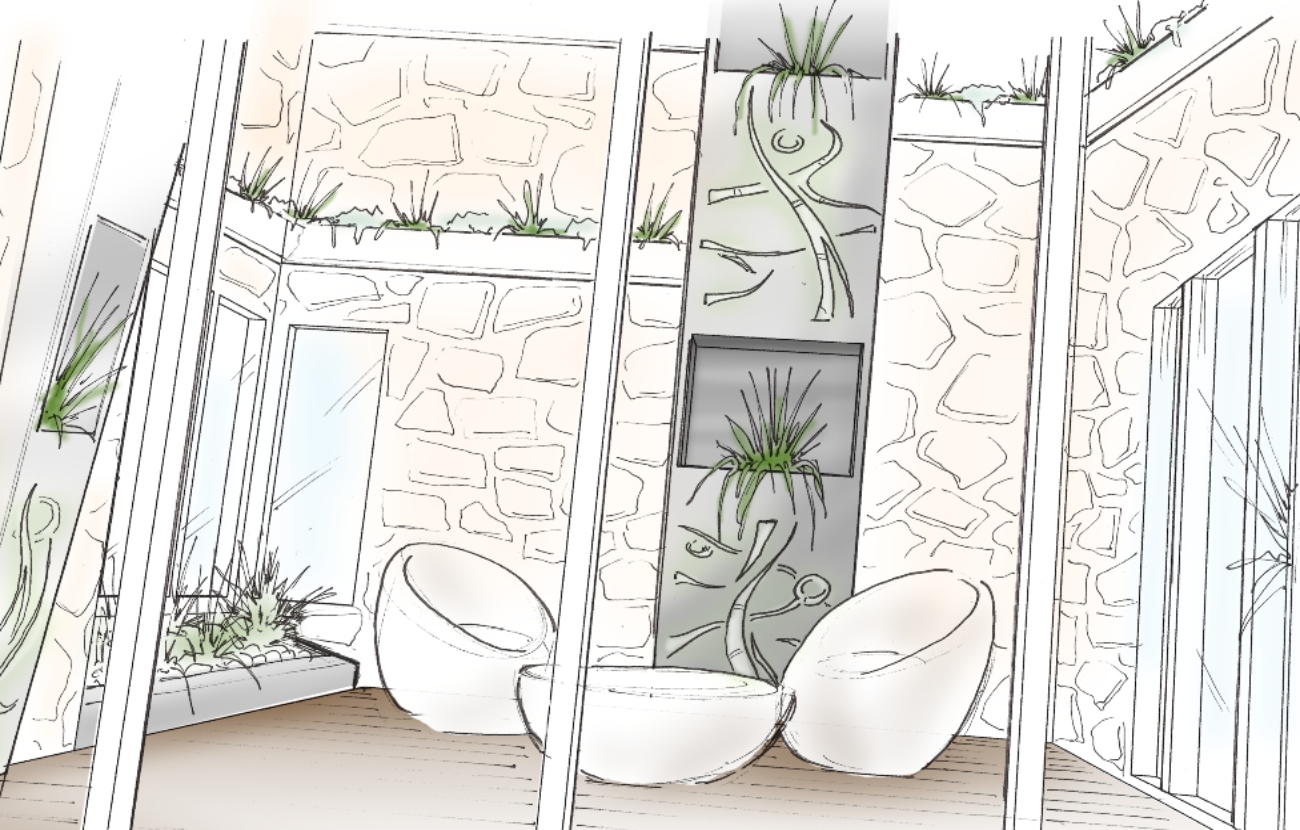 Designed as a parent's retreat, this indoor courtyard is a place for adults only relaxation and a private getaway within their home.
The courtyard concept uses the existing sandstone walls as a backdrop to highlight our custom corten steel planter boxes with decorative backlit wall art.
Vertical planters at different heights and a large planter box at the base adds greenery and interest, whilst utilising the height of this area.