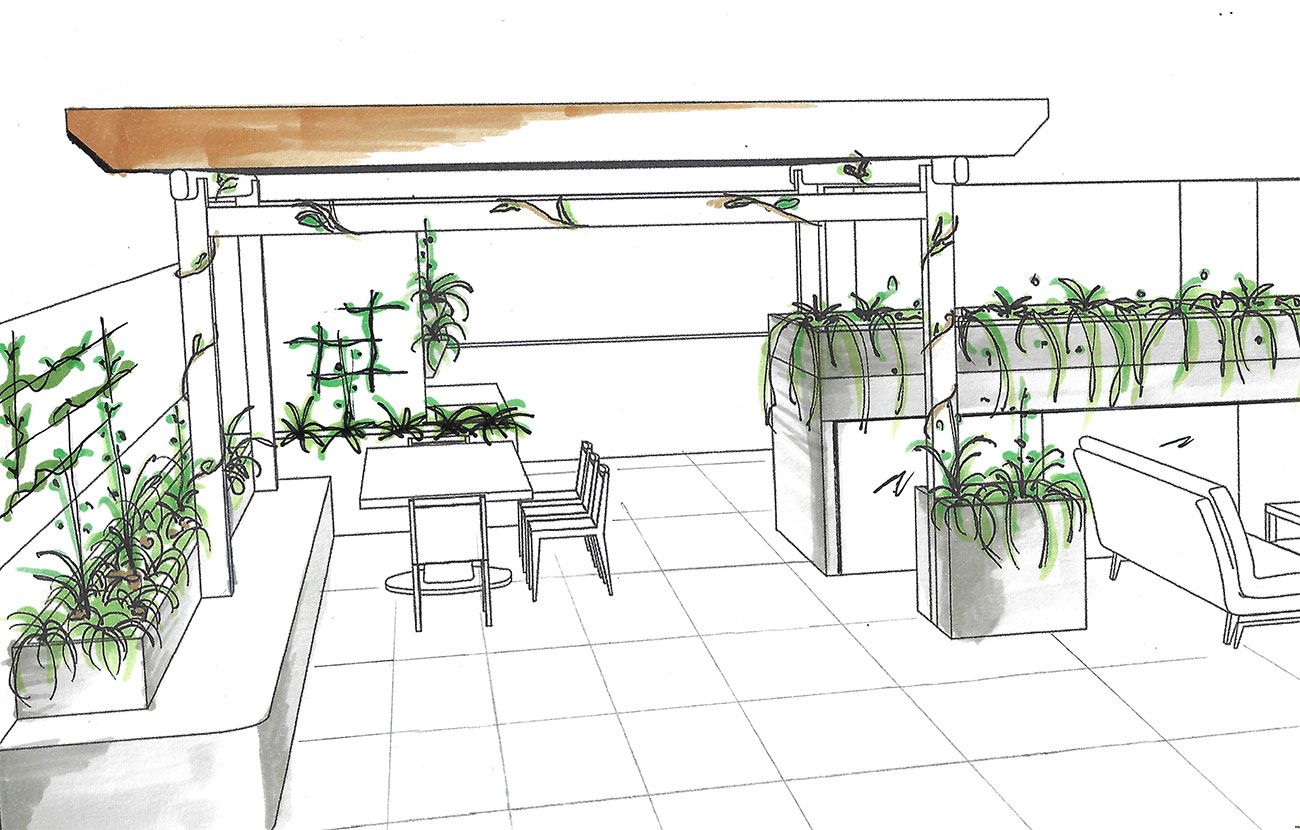 Designing a rooftop garden to include all the client's needs along with an aesthetic that enhances the overall architectural design of the area is not easy to achieve.
This residential concept design highlights our expertise with creating spaces for rooftops.
The client's rooftop area of 10 metres x 14.5 metres was an unused open space. We designed a rooftop that was visually appealing whilst providing a dining and lounge area. Features that we included in the concept design are a timber arbour to keep the space open, whilst still defining an area. Around the arbour are planter boxes and seating. An outdoor BBQ with vertical planter wall above for easy access to fresh herbs. Along one perimeter we designed 3 large KUBE planter boxes filled with larger trees to provide privacy and protection.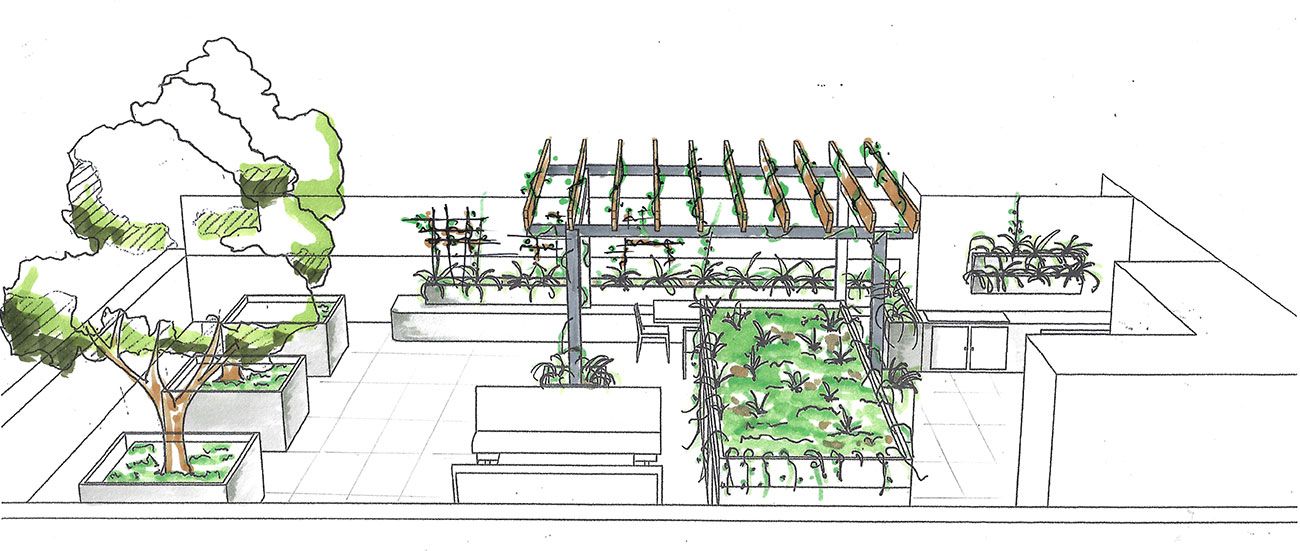 The design provides an architectural enhancement along with an outdoor lounge, kitchen and recreation area. All architectural products included in the design are lightweight and modular, perfect for easy installation on the rooftop.