Project specific modular design was imperative due to the size constraints of limited access to the 47th floor via the goods lift. We designed and fabricated 40 modular planter boxes and 12 lightweight concrete seating so that they could be transported to Level 47, where the organic shaped modules came together to frame the garden room.
The lightweight concrete seating modules located in front of the green wall were built with castors on their bases to allow access for wall maintenance.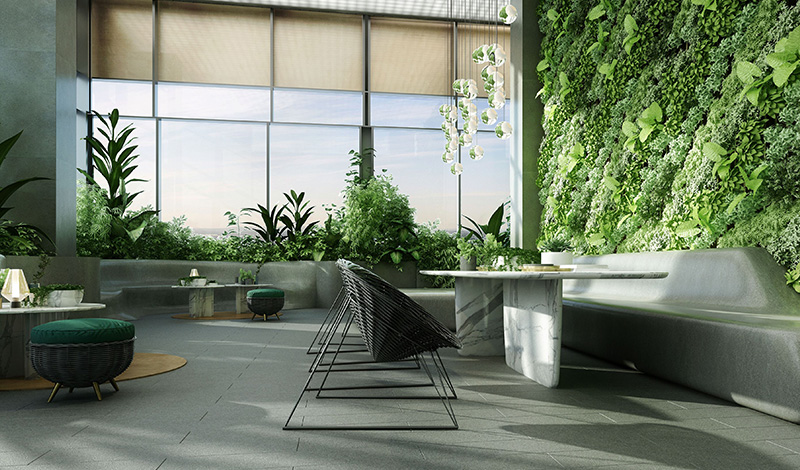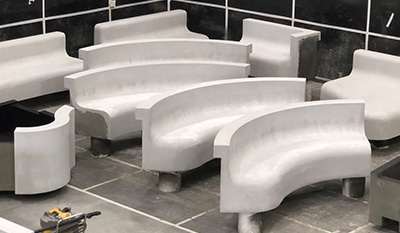 1. Individual seat modules, pre-finished and ready for delivery.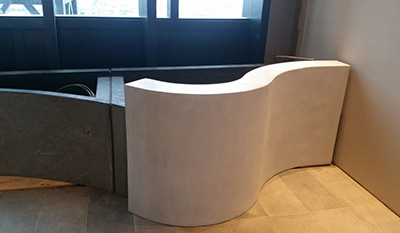 2. Onsite preparation, aligning the modules together.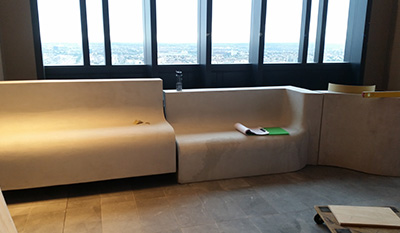 3. Module component assembly and leveling.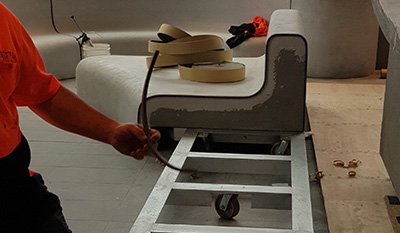 4. Onsite seat assembly to create organic shaped modules.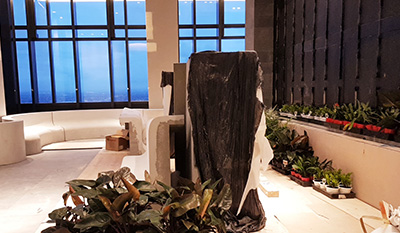 5. Movable seat module placed in front of green wall.
TYPICAL CROSS SECTION OF MODULAR SEAT ON CASTORS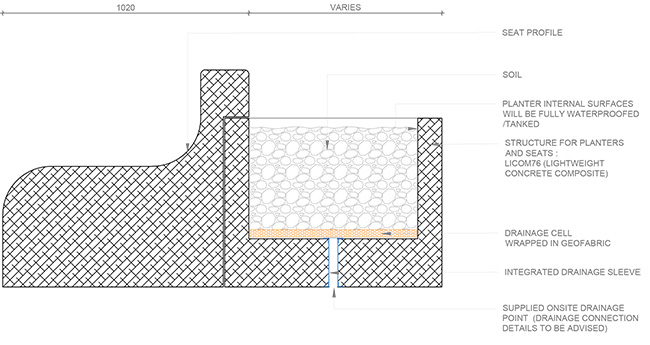 TYPICAL CROSS SECTION OF CURVED PLANTERS/SEATS